The exhibition. Like a retreating sea, leaving a quantity of debris on the foreshore, the melting glaciers uncover a large number of artefacts and human remains, some of the greatest interest, such as the famous mummy of Otzi, perfectly preserved after a stay of 5,000 years in ice that was believed to be eternal, giving birth to a new discipline, glacial archeology.
For his 40e anniversary, the Museum of Prehistory of Ile-de-France, in Nemours (Seine-et-Marne), hosts until December 5 the exhibition "Ice Memory", rich in 150 objects released by the rise in temperatures. Most of them, on loan from the Musée d'histoire du Valais, in Sion (Switzerland), have already been the subject of an exhibition taken over by the Musée Seine-et-Marne, which has enriched it with objects discovered on this side of the Alps.
Next to prehistoric rock crystal tools, Roman coins, everyday objects such as a pin from the old Bronze Age (2000-1700 BC) or a wooden spoon from the end of XVIIe century, four display cases are particularly moving because they present the remains of equipment of people who perished in tragic circumstances. Each, in its own way, tells us a story or rather allows us to imagine a possible scenario.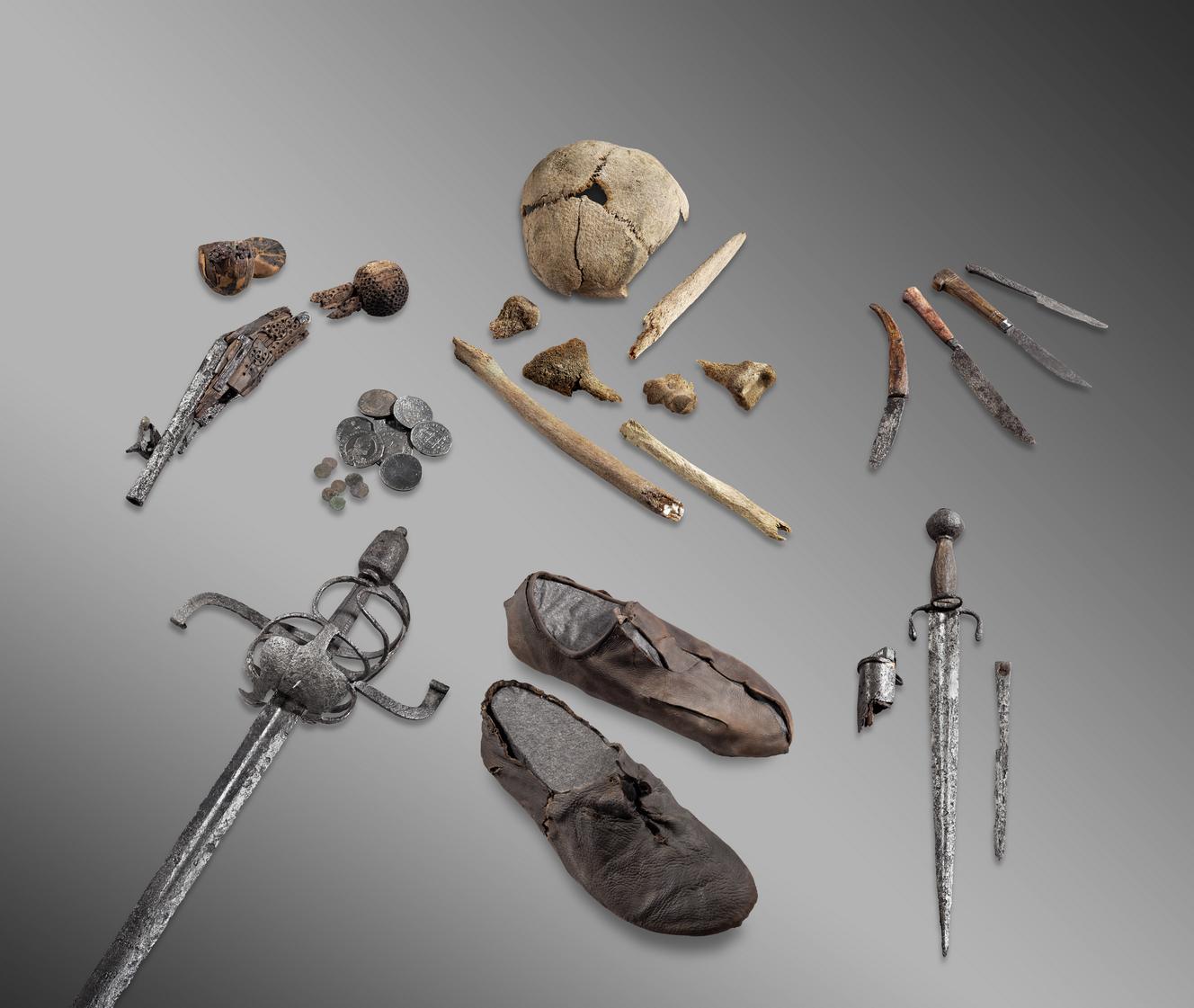 It is, first, a hunter of the Neolithic period (2900-2600 BC), discovered at Schnidejoch, a pass in the Bernese Alps, and named "Schnidi", in reference to the inevitable Otzi, who in particular left us a birch bark quiver, but the absence of any mummified remains confined it to relative anonymity. From a traveler, improperly called "the Mercenary", victim of a fall in a crevasse of the Théodule glacier (Switzerland) around 1600, we have rare witnesses of the daily life of the time, such as a folding razor and a pair. of shoes as well as a pistol, a dagger and a sword. Another victim of a probable fall in a crevasse, the shepherdess of Porchabelle, a young woman who lived at the end of the XVIe century, found in the eponymous glacier, with a felt hat, shoes and a toothless comb as a witness to the drama. Finally, closer to us, the Dumoulin couple, surprised by a snowstorm in 1942, when they had left their seven young children at home, notably left us their shoes. All these memories teach us that the Alps have never been an insurmountable obstacle for the movement of people and goods.
You have 20.42% of this article left to read. The rest is for subscribers only.