Night has just fallen in Istanbul. On the steps of the small square, in front of the mosque of the district of Sisli, on the European side, they are about twenty students gathered for a fifth day of vigil. Several comrades come by to bring them tea and some cookies to last until the morning. No banner is displayed, no political affiliation claimed, but only one message: "We cannot find accommodation. "
"The problem has been around for a long time", explains Kemal, 23, one of the students behind the mobilization. "Today, it has become impossible to find accommodation (…) so we decided to protest by going to sleep in the street. " Barely launched, the appeal of Kemal and his friends received a resounding reception on social networks. Hundreds of students are now mobilizing in Istanbul, Ankara, Izmir, Diyarbakir and other provincial cities. Every evening, they meet in public to denounce their living conditions and urge the authorities to act.
Explosion in rental prices
The initiative, which directly calls into question the orientations of government policy, is reminiscent of the student movement at the start of the year. Students from the prestigious Bosphorus University in Istanbul then mobilized against the appointment of a rector close to power. The government did not commit to considering students as interlocutors.
Article reserved for our subscribers

Read also
Erdogan wants to bring Bosphorus University in Istanbul in line
"Turkey is the country with the largest number of public university beds and residences, said President Recep Tayyip Erdogan at the start of the week after leaving a cabinet meeting. Those who sleep in parks, gardens and on benches these last days have nothing to do with students, I am telling you this very clearly. These so-called students are just a new version of those who were at Gezi [manifestations antigouvernementales de 2013]. »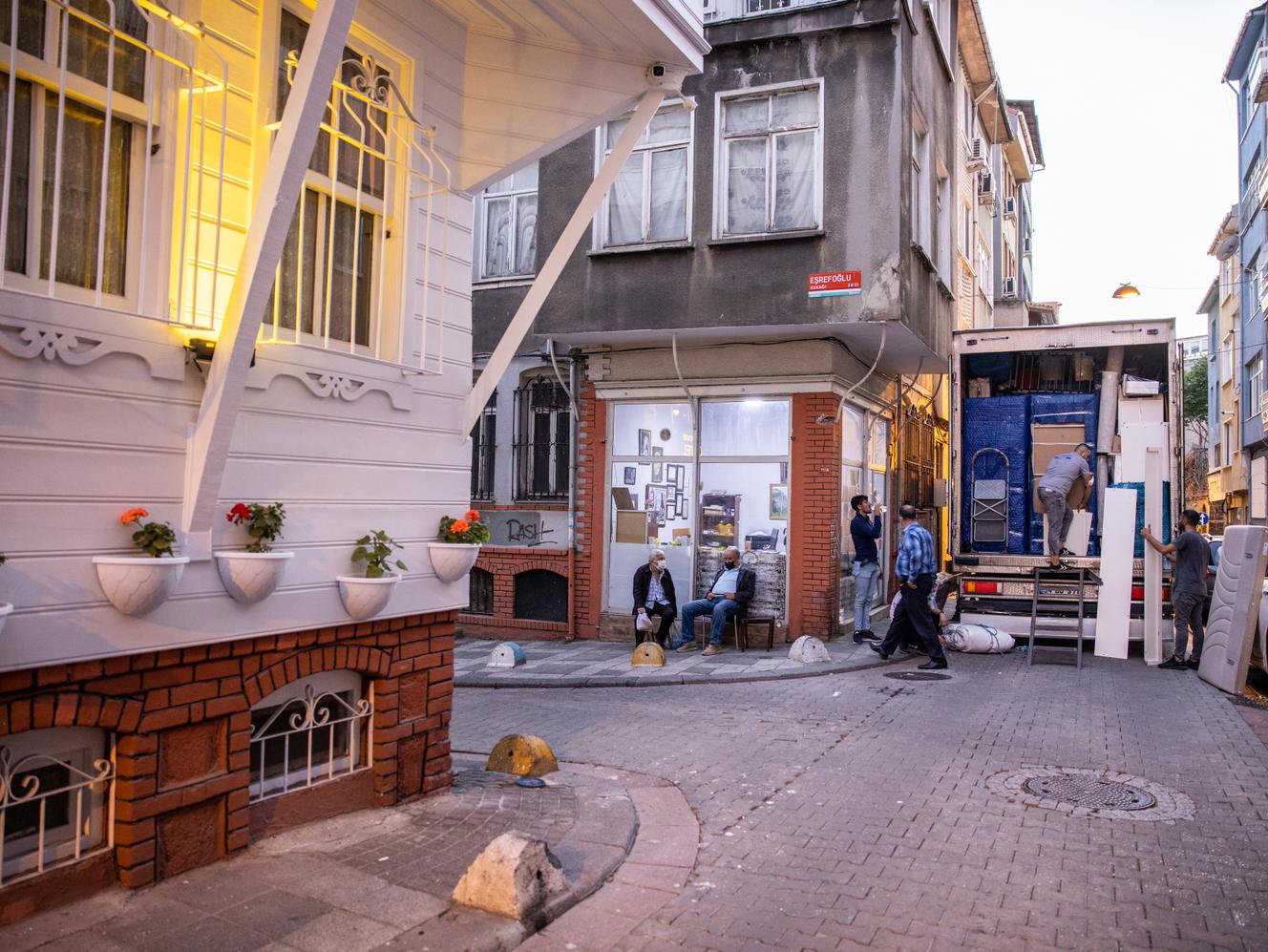 The price of rents in large cities has exploded in recent months and many students find themselves homeless just a few days before the start of the academic year. Kemal lived in the Usküdar district on the Asian side of the Bosphorus with five roommates. To pay his share of the 2,000 Turkish lira (200 euros) in rent, he found a small job alongside these studies: "After a while, I stopped going to college because I had to work. My priorities have changed by the force of things. I was trying to get my degree anyway, but I didn't succeed. "
You have 59.38% of this article to read. The rest is for subscribers only.