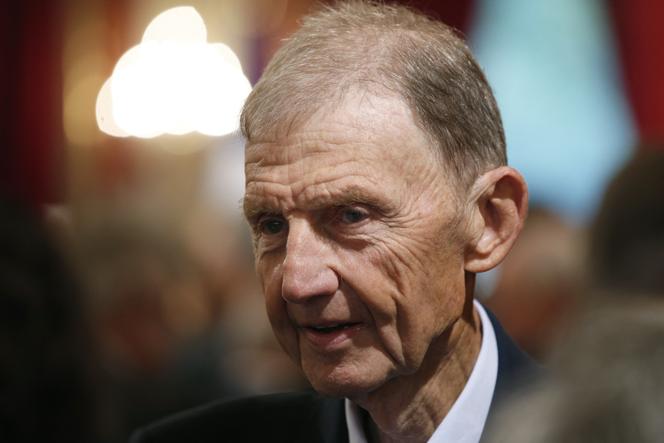 Journalist, press boss, director of programs. But also a man of influence. Etienne Mougeotte, died Thursday October 7, in Paris, at the age of 81, learned The world with those around him, confirming information from Europe 1. Over the course of his long career, he will have multiplied his experiences. And to have had the pleasure of directing what was at the time the first radio station in France (Europe 1), the first magazine for the written press (TV 7 Days) and above all, for twenty years, the programs of the leading television channel in Europe (TF1).
The man with the tall figure takes the blows without throwing himself thoughtlessly into the arena. He is a silent smiling man. "He protects himself, like a sphynx", said one of his relatives. Over the course of his career, he has also taken care, with mixed success, not to offend his powerful bosses too much, whether they are Jean-Luc Lagardère, Francis and Martin Bouygues or Serge Dassault.
"Telling the underside of the cards"
Fast, hard worker and little sleeper, smelling the zeitgeist with relish, Etienne Mougeotte made a career in an area that was not really on the radar of this son of a railwayman, born on 1is March 1940 in La Rochefoucauld (Charente). A graduate of Sciences Po, the young Mougeotte dreamed of doing the ENA, not of dabbling in journalism. It was as vice-president of UNEF, a famous student union, that he developed a taste for information, in the broad sense. "I saw, behind the scenes, the small and large maneuvers of a large union apparatus. And from that day forward, I said to myself: "You'll never be in politics!" Conversely, you have to become a journalist. To tell the story behind the cards ", he told L'Express in 2004.
He is a silent smiling man. "He protects himself, like a sphynx," said one of his relatives.
After a brief daily experience Paris-Normandy, he joined France Inter in 1967 to cover the Six-Day War. In March 1968, Europe 1 hired him. But he quickly left the station on rue François-Iis (he will return to it in 1974) for television and the first string. His first appearances on the air date back to October 1969 in « First Information ". Under the watchful eye of Pierre Desgraupes, the almost thirty-something gives a facelift to the presentation. But in 1972, he was fired for «Satirical» by a pompidolian power which moderately appreciates the character, a little too leftist in his eyes. It is at Europe 1 that Etienne Mougeotte will bounce back.
You have 64.96% of this article left to read. The rest is for subscribers only.