To combat the Omicron variant, Japan asked, Wednesday 1is December, for airlines to suspend new bookings to its territory for a month, although the World Health Organization (WHO) said travel bans were not preventing the spread. The announcement came as a second case of the Omicron variant was confirmed in the archipelago on Wednesday, in a traveler who arrived from Peru last week.
Since South Africa reported the emergence of this new variant over the past week, many states have closed their borders to that country and its neighbors, sparking anger in the region. These measures "Can negatively impact global health efforts during a pandemic by discouraging countries from reporting and sharing epidemiological and sequencing data", warned the WHO. "General travel bans will not prevent the spread" of this variant, estimated the organization in a technical document.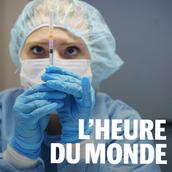 Also listen Should we be afraid of the Omicron variant?
Global circulation of the Omicron variant
Officially reported in South Africa on November 24, this highly contagious new variant would have actually started to spread around the world several days earlier, with Dutch health authorities announcing on Tuesday that Omicron was already circulating in the Netherlands on November 19. The variant was detected in two test samples taken on November 19 and 23; one of the two people concerned had not traveled recently, which suggests that Omicron was already circulating in the country, according to the Dutch Institute for Health and the Environment (RIVM).
Nigeria, the most populous country in Africa, announced on Wednesday that it had recorded its first three cases in people who had traveled to South Africa. A few hours earlier, Brazil reported the first two cases – the first in Latin America – involving travelers also coming from South Africa.
Read also
Article reserved for our subscribers

Covid-19: epidemic outbreak threatens rebound in airline activity