Kosovo, a Balkan country of 1.8 million inhabitants, is among the first victims of the energy crisis currently shaking Europe. Due to the jump in megawatt-hour (MWh) prices, the national energy company KEDS, which has a monopoly on electricity distribution, has decided since December 23, 2021 to implement alternative two-hour cuts across the country. in the framework of "An emergency plan to limit consumption", faced with a crisis presented as "One of the biggest challenges since the war" which led to the country's independence in 1999.
Read also
Article reserved for our subscribers

Faced with soaring energy prices, Europeans increasingly divided
The first reason for this crisis is the record consumption due to the very low temperatures and the massive presence of the diaspora for the end of year celebrations, all this while the main power station of the country is currently shut down for technical reasons. At the same time, however, Kosovo, which is one of the poorest countries in Europe, also suddenly no longer had the means to obtain supplies on international markets. "Normally, prices are around 70 euros per MWh, but on December 21 they reached 515 euros! ", left-wing nationalist Prime Minister Albin Kurti blasted on Facebook.
As a matter of urgency, the government released 20 million euros to buy electricity at a gold price
In addition to having to bring out their generators dating from periods of deprivation they believed to be over, Kosovars were also called upon to favor alternative sources of heating. These measures angered the population and protests on Monday, December 27, 2021, in front of the KEDS headquarters. As a matter of urgency, the government released 20 million euros to allow the company to buy electricity at a gold price. This measure has already made it possible to resume imports, especially since the Albanian neighbor has undertaken to provide MWh for New Year's Eve. "We have managed to stabilize the supply and the cuts have almost been lifted", assured Mr. Kurti, December 27, 2021.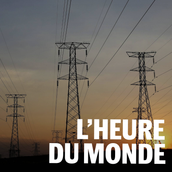 Also listen Why are energy prices soaring?
Although residents of Pristina are still reporting some interruptions, "According to information from the authorities, the situation has improved substantially", confirms Jasmina Trhulj, director of the electricity department at the Energy Community, an institution which oversees the European energy market from Vienna, Austria. It also points to the positive aspect of a rise in temperatures in the region in recent days and is reassuring about the risks of contagion. "The interconnection capacities are sufficient in South-East Europe, the problem is that it is at high costs", she explains, without being able to advance on the duration during which the envelope of 20 million euros released by the Kosovar government will allow to ensure the supply of the country.
You have 51.1% of this article to read. The rest is for subscribers only.