Beat Hlavenková can be heard this autumn – and exclusively in a positive sense. At the end of August, she released the soundtrack to David Ondříček's film "Zátopek", while the end of October belongs to her sixth solo album "Žijutě". In addition, she managed to produce Vojta Nýdl's debut from Clarinet Factory. Lots of interview topics, just the truth!
When I wrote the review for your last album "Sně", you wrote that I should not write about you as a jazz pianist. Should I write that genre? When did you realize that jazz just isn't enough?
If I really have a jazz record, there are only two. The first, which is not much talked about, is from 2004. At that time we had our co-author project "S'aight" with my husband Patrik Hlavenka (Karpentski). Jaromír Honzák, Dano Šoltis, Rosťa Fraš, who has already died, and Vlastík Šmída played with us and it was really a jazz record, at that time not many of them were released here. The second was "Joy for Joel" in 2009, which I recorded in New York with New York jazzmen. But a year before we had done the Eternal Seekers, in which the jazz was easily imprinted. When you understand 20th century music and jazz, you have much more freedom to do anything else. Because you don't have to think hard, but you take it easy. So there were already songs with the Eternal Seekers, setting the poems to music. Then in 2011, Baromantika, which was a joint idea of ​​Lenka Dusilová and me, was to build the production personalities here. And then "Theodoros", it was at a time when I had been listening to songwriters and smart pop or indie, indie pop, songwriters for a few years, but with a lot of overlap. And quite often there are people who really understand jazz, but go their own way. That's exactly what I wanted to do with "Theodoros", even though it's a piano album. I wanted to go for simple melodies and some forms. Create songs for piano. So it took a long time to form …
You mentioned Lenka Dusilová, a lot of other jazzmen, you played with anywhere …
Even with rockers. For example, I don't know much, she recorded two songs on David Koller's last album "Czechoslovakia". So I'm not just invited by jazzmen.
Is there a situation, a shooting, a meeting that you especially like to remember?
I loved all the projects I did. I don't know what I'm going to poke. I don't do much with foreign producers because I like to do everything myself. But I always co-produce my albums with Patrick (Carpentine – late. order.) because he hears them from initial ideas and has a lot of experience himself. In the past, I also consulted with my publisher Petr Ostrouchov, for example at the album "Scintilla" he had ideas for some great guests and so on. I met another producer when I was with David Koller in Mikulov and there was Kipper, who is playing with Sting. It was four days of terribly interesting and actually completely different work. There you sit with someone who explains to you that the Stings also talk to those songs, that it should be easier for it to play, and words like that. A classic, unfortunately. It was a really great experience.

© Jiří V. Matýsek / musicserver.cz
And something you would like to repeat? Maybe something that was short-lived and would like it again?
No, I don't have that.
You basically want to keep going, keep moving forward …
I decided for a long time to start singing. I'm grateful I did. From the previous album, I feel that thanks to Pavla Fendrichová, she is an essential coach and vocal therapist, I have pushed much more how I communicate through singing. I already sing something on the Eternal Seekers, I sang one song on the other Baromantics. From this point of view, I am very grateful for all those projects that were a lot of experience. It's all a beautiful experience, but I don't want to enter the same river twice, I don't like it very much.
There are a lot of musicians who have built a career on one record, because they mess around the same thing and it's probably enough for them.
That's probably enough for someone, that's true. I don't want it to sound egocentric, but I see in me a stream of creativity that I need to reshape. And it's going relatively fast and well, and I'm happy about that. When I create, I experience the happiest moments, that's why I do it. As long as it goes, as long as I'm able to transform those things into music and my work, I do it because it doesn't have to be forever.
Beata Hlavenková
Beata Hlavenková is a supra-genre singing pianist, composer, arranger, producer and also a teacher. She studied composition at the Janáček Conservatory in Ostrava, and continued for three years at the Jaroslav Ježek Conservatory. In 2004, she received her MM from the University of Massachusetts in Composition, Jazz Composition and Arranging. He has six solo albums to his credit, so far the last "Žijutě" was released at the end of October 2021. He also composes stage and film music – for example for David Ondříček's films "Dukla 61" and "Zátopek". In the past, she has worked with Lenka Dusilová (Eternal Seekers project with Clarinet Factory and Baromantika's albums.) She has also worked with personalities such as Iva Bittová, Dagmar Voňková, David Koller, Vladivojna La Chia, Dorota Barová, VerTeDance, Jaromír Honzák, Petr Ostrouchov and many other.
You bit into a new record. Does it have a unifying theme?
The new album is called "Live". I am at a certain stage in my life when I realize that I want to change some things, and that that life is the only thing we really have, and there is only one moment here and now. This is the life, otherwise it cannot be lived. This is a big topic for me.
What is your new work in your eyes?
There are many more of my lyrics. I decided to write more. There's a set-up poem by Emily Dickinson. I have an emotional connection to her because I lived in Amherst for three years (her birthplace – note. red.), I studied Masters of Music there and even played at her house. I have a lot of guests there. Besides the Band of Dreams – Oskar Török, Patrick Karpentski and Miloš Klápště – there are Adam Koller, Tomáš Neuwerth, Tomáš Liška, Thom Artway, Pavla Fendrichová singing vocals there, there is Oto Klempíř, Gabriela Vermelho, Vojta Nýdl, Lukáš Duchovič as co-author and sound designer of one song. There's also Rick Perry from New York on the saxophone. I tried to have people I like there with whom I have a relationship. And I also close the album with a song with David Stypka.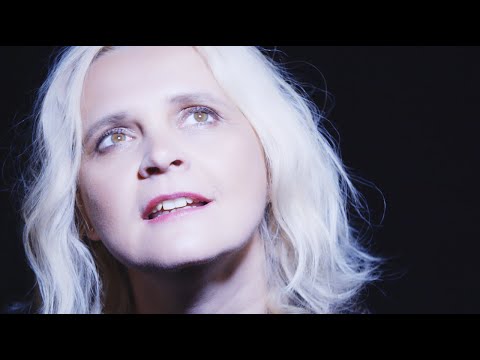 According to the layout of those musicians, it obviously goes beyond genres and styles …
Probably yes. But I think it's even more of a songwriting, although when I say I do pop, it's a bit exaggerated, but I always amuse someone with it.
I won't laugh at all, but when I hear pop, I imagine something completely different.
I know, but I love pop. It just doesn't have a mass or financial context for me.
If he's smart and there's something extra, at least a little, please. But what is sometimes played on the radio is rage.
"Live" is a record I work on a lot with my voice. I would say much more than on the album "Sně". And those songs have bigger arrangements.
You mentioned a song with David Stypka …
We didn't make it in his lifetime. Three months before he died, we were at a songwriting camp together and he let him in at night for a few people and they liked them very much. He told me then that we should finish it. The song was originally intended to accompany the film "Dukla 61". It wasn't the easiest way to get back to her and finish her after David left.
And how did the cooperation with Ota Klempíř from South Africa come about?
It occurred to me somehow out of nowhere and its at the same time too. We started making friends. I think we like wearing what each of us knows, that there is a certain admiration and respect and inspiration. For both of us, these are different musical positions.
You both are so curious here – what comes out of it …
The song came about to be funny, basically. We thought we were going to do a pop song, and we came to the conclusion that sometimes the harmonic structures are known, but that it can be done differently. And when I came up with this piece, I told him that he should write something about love again, that the ship wasn't going through it. And so we immersed ourselves in a lot and the result "Love, tvl!" we are excited.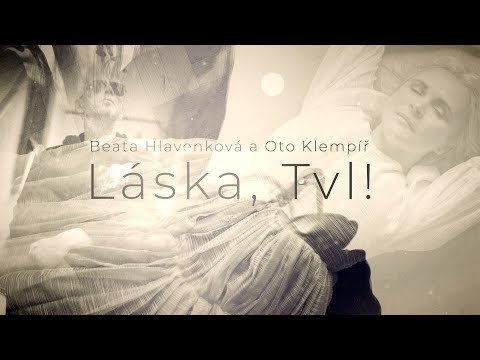 You recently released a soundtrack to the movie "Zátopek". How does it compose for a film when you compare it to your own? I guess the author of the music is bound by the image …
The composer should serve the whole. It's not good when the soundtrack climbs out. Music should serve the image, it should not anticipate much, it should not be very instructive. My internal view of the matter is that it should not be screwed at the same time. I think this is pretty hard to balance. I don't have much experience with film music, but David Ondříček approached me for the second film – first it was "Dukla 61", where I learned a lot, I talked to him a lot about it. It was good that I was untouched by the soundtracks. Interestingly, a lot of film musicians already know exactly what and where to put. On the other hand, I went for feelings and I learned a lot. But what I want to say in honor of David: the directors usually put so-called temp music, reference music, in the films, which means that the editor cuts to some music. Everyone gets used to the music that is there, and the composer can go crazy to find it. That's not what David does. He cut one of my songs from the album "Scintilla" into "Dukla" and I came up with the main theme in "Zátopka", which also appears in the trailer, and then the end of the marathon, even before they started cutting. In advance, I had topics based on the script. That's perfect. At least for me.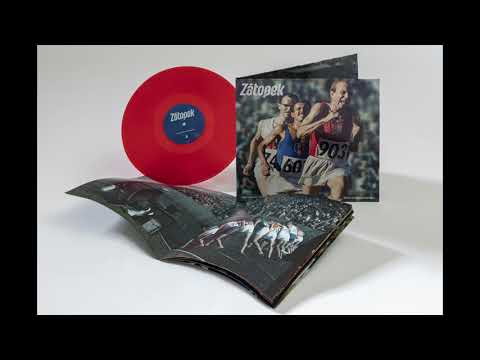 Didn't Ondříček force your idea? Did he give you a free hand?
He gave me a free hand. That's for sure. But he also knows my music, he knows my handwriting. Sometimes you feel like a composer that it works, but the director says he hears something completely different there. You also have to know the language, the jargon. It was a beautiful but very demanding job.
What does Emil Zátopek mean to you? What is your relationship to him?
Before I started making the soundtrack, I didn't have a major relationship with it – if I was already watching some sports, it was a completely different discipline. But what fascinates me, and what we may have in common, is that you went for your goal. Because the goal is probably not to have ten records, the goal is the process. When you do something with joy and fullness, it will be reflected in the results. But you are not the most important. I was fascinated by his tenacity. There are, of course, negative aspects of man or process, but I believe that we are integral with the plus and minus, so I am learning to accept this on myself and on others.
© Jiří V. Matýsek / musicserver.cz
It's quite audible about you – "Zátopek", a new solo album and now an album with Vojta Nýdl.
It's been a beautiful collaboration since we've known each other for a long time, since the days of the Eternal Seekers. At the time, it was Lenka's idea to connect me and her Clarinet Factory. From the beginning, I sensed that Vojta had something in his voice that was not completely normal. We saw each other quite a bit, but each time a question came up: "Vojta, when will be your solo record?" Only after many years did it turn out that the album "Child from the Wind" took place and Vojta also asked me to produce it.
You kicked him for that …
Completely. (laughter)
He wouldn't have done it without you?
I don't want to take such a credit, but maybe it would only take a little longer, and maybe not… It's not easy when you're in some files. So, in addition to the songs themselves, we also dealt with their order and cast, themes and relationships, and so on. It wasn't just a purely musical production, because I was recording it. Sometimes you produce and don't arrange. We often dived more into it here. But the right producer should not overwhelm the vision of the singer, the composer, he should not remake his way, adapt it to his image, somehow correct it. He should extract the essence of this or that statement. You can offer: "That's how I hear it, and you decide." I was most pleased when he told me that he enjoyed such freedom in making music.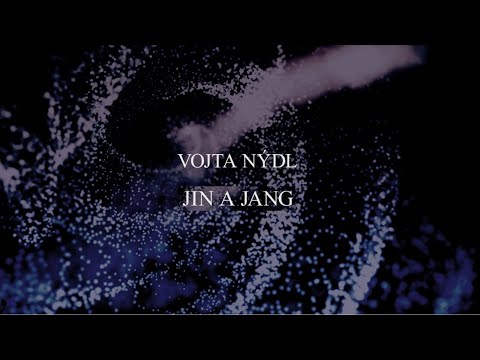 .