Dick O'Brass changed the line-up, and ten years later last year they released another series, "Between Light and Darkness." "The new album opens up space for a wider audience. In the end, we were surprised at how much influence Celtic music remained in the end," describe their work in our interview.
© Martin Košata
What do you think is between light and darkness?
We live in a world that seems more and more black and white. But we believe that there is no such world. We, too, often move a short distance from the abyss and seek hope. She's always there for her. Music often shows it to us. Working together always connects us and pours energy into our veins. The contrast often appears in the songs without us trying. We are practically constantly in the time between good and evil, light and darkness. But neither light nor dark will ever remain permanent. It is all the more current at this time.
On your websites, in a report on the fresh album "Between Light and Darkness", you tell fans: "You have something to look forward to. Or you don't. You might even cry." Why should they?
We have fans from the ranks of Irish, Scottish or Breton traditional enthusiasts. The influence is strongest on the debut. The album "Between Light and Darkness" has many more of our own colors. We have aged and experienced more. We let more of what comes out of us sound, we look less. Our skirt friends may miss the traditional. But it opens up space for a wider audience. But in the end we ourselves were surprised by how much influence Celtic the music eventually remained. We are looking forward to the audience criticizing us.
© Vladimir Wagner
We are also very pleased with the graphic design of the CD, which is based on the paintings of Vladimír Wagner. We understand that today there are completely different media for distributing music. You can also find us on iTunes and Spotify. However, we prepared the design so that the CD would become an artifact that you will want to have at home in your CD collection and you will leaf through the booklet with gusto. We like the idea of ​​connecting musical and artistic expression. And finally, despite that black and white The title of the album design and the music in it are very colorful.
Dick O'Brass
Dick O'Brass was founded at the end of 2001 by former members of the band ZOO – singer and wind instrument player and Scottish bagpipes Tomáš Nedělka, bassist Jiří Hausser Matoušek and drummer Aleš Zimolka. The first public appearance followed two years later. Last year, they released a new CD "Between Light and Darkness", which they have been working on since the previous studio, which was released in 2012.
© Martin Košata
You publish the recording after almost ten years. Why such a delay?
We have gone through a number of changes inside. But in the end, we got together, arranged a studio and forced ourselves to catch up with what had matured over the years, and added a few brand new things. We all hope to be more productive in the new line-up and the next record won't last that long. What we have put together is, from our point of view, a step forward and as a result we enjoyed the work. We realized how important music work is for us. What a crucial valve we have.
How was it different than before?
We did the basis of the songs at Tomáš's house in the living room and then went to rehearse for a cottage in the Ore Mountains. To our favorite Přebuzi. The songs were not created by jamming in the rehearsal room. The basis of the music of one of the four has always been the impulse. Tomáš and Jirka the most, Radim and finally Kryštof joined with the song "Poklad".
I read that some things have matured for years, some have arisen in a short time. Can you be more specific?
It is so. A few things have really matured for a long time, like "Swallows" or "You've finished". Others were created very quickly and the impulse was the planned shooting itself, such as "Charon", "Lida" or "Wars". We didn't even record a few overripe songs in the end. They didn't fit into our current musical mood.
© Dick O'Brass
You replaced a longtime guitarist. What was the reason for leaving? And how are you doing now?
It is mainly Radim's decision and we respect him. We will miss him, he is a friend, an excellent lyricist and composer. We want to go on without him. We try to deal with the situation first so that we can play live what we already have. But we believe that change will be an impulse for more intensive creation. Pepa Kůstek has not been actively involved in composing for a long time, so you will see Honza Veselý in the position of violin. Pepa and I have now agreed on freer cooperation in live performance. He can jump on stage at any time and add to us. We are looking forward to pulling out the electric guitar, which is represented by his hand on the new CD. But it will be a welcome novelty for everyone. Pepa plays a party like Dire Straits! And the acoustic guitar was newly taken up by Honza Hradec, whose playing has discipline, cut and musicality.
You sang your debut mainly in foreign languages ​​- Breton, French and English. Weren't you tempted to go back and experiment now?
Czech simply fits us to our own work. The poet Petr Maděra also contributed to our successful texts, giving him a special and close view of us.
Your music draws on Celtic and folk music. Don't you think this style is a bit passé?
In fact, we don't know what's going on and what's going on. We have never followed current trends much. We make music for fun. If the influence of folk music from the regions influenced by Celtic culture is heard and it is close to our hearts, we will be happy to use it.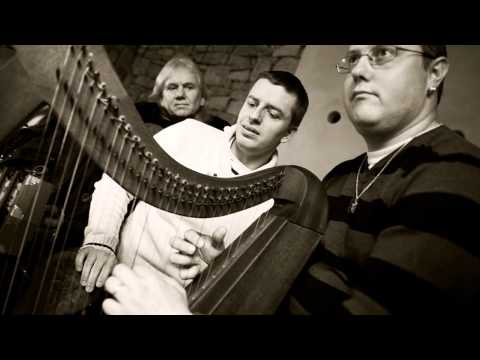 According to your words, you have moved towards your own more authentic work. Does that mean you're moving away from your box?
Our box is as wide as the world itself. We are open and accepting new styles, something sounds more pop, such as "New Horizons". But then there's "La Rochelle", which is a classic chant des marins, a sailor's song. And the song "Baroque", where classic elements and instrumentation are added, which was perfectly provided by our guests.
As I listened to the record, it occurred to me that you were creating calm songs to turbulent times. Do you feel the same way?
We are close to old familiar topics that we experience ourselves. Love, betrayal, adventure, distance, travel, dreaming, tension, desire, loss, disappointment, hope.
This is a question to think about … In the song "Baroque" we can hear other accompanying voices. Who does it belong to?
Little Sundays are it. Tomas involves children in all his various activities and music is part of that. We have fun together. We hack the children, let them sing, drink the red ones themselves and click on the tracks in Logic. Working with children is sometimes an impulse for adult songs as well.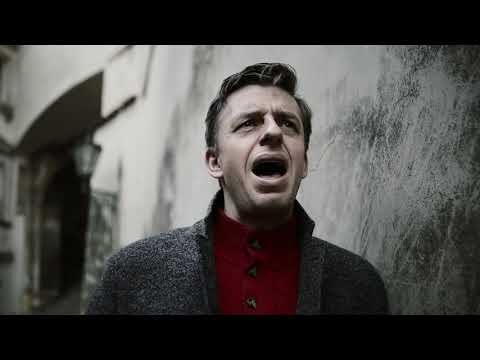 Did you name the song "Marlowe" after an English playwright, or after the character of an American detective, or am I right next door?
He's the detective and he's such a jumper. The subject is the torn soul of a detective longing for passion and women and perhaps a love he cannot find. In the song we find him in the middle of a pub shootout with bad guys. He doesn't get along well at all, and a woman is chasing his head. The song suggests a pub story about a hero who laid down his life for a good cause. This is what each of us needs sometimes.
© Martin Košata
There is an unusual sound resembling an angry animal. What tool robbed him?
At the end of the song, a Basque dulzaina sounds, a type of shalmai, similar to the Brittany bomber, a loud variant of the oboe. But when it comes to instruments, Tomáš's mini bagpipes, called the goat bin, whose voice resembles the terribly loud buzzing of a mosquito, are guaranteed to have the scariest sound in our repertoire.
How many times have you visited La Rochelle, which you sing about in the song of the same name?
We all love the Atlantic coast of France, its changeable weather and atmosphere, both in Brittany and in Charente-Maritime, where La Rochelle is located. Some of us visit these areas regularly. And we have our stories there. We lost the love we remember in that song, and when we realize it, it's too late.
© Martin Košata
Who is "You've finished" about?
In the song "You've already finished", a classic quarrel between a man and a woman takes place, spiced with irony and cynicism, which destroys anything. Tomas plays himself, a bagpipe party then a hysterical woman. But, of course, the male character loves it very much and longs for it. And the fact is, some girls just don't like acoustic jazz.
You were to baptize the board in early December, now the baptism has been moved to May 25 due to the epidemic. How did this change disrupt your plans?
We put a lot of work into the preparations and we were looking forward to the big celebration. However, given the current situation and the health of the fans, we decided to postpone the date of the baptism. Colleagues from the Acropolis Palace came to our aid as much as possible, so we are grateful for the fair cooperation. We will not delay the release of the album due to the baptism, so CDs are already available.
The zoo, which is the band you originally came from, will perform as a guest (Dick O'Brass was founded in late 2001 by former members of the band ZOO – editor's note). Why this guest? Am I to mean that a certain circle closes?
The zoo is entwined with us in depth. After all, Tomáš and Jirka are themselves members of the ZOO, and Kryštof now adds Jirka Chlumecký to the drums when Professor Chlumecký sings. Honza Kolář and Vladan Malinjak from the ZOO participated as guests on the CD "Between Light and Darkness". In short, Dick O'Brass and the ZOO are one family. By the way, thanks to the ZOO, Tomáš Nedělka started to actively act as a bearded man. At that time, he looked to Chlumecký as a god. Later, they chased the girls together.
© Martin Košata
With the ZOO you will celebrate thirty years since the release of the album "Time of Servants". How do you remember that?
ZOO was an amazing band for us younger members. We remember singing in the housing estate as little boys: "Kani kani cannibal is hungry, people will be žraaaaaát," or: "My fat son…" We are really long term friends and will be beautiful to remember and play.
Don't you think you would work on film or other music?
We have already contributed to several feature films, either the whole band or individually. Something is going on, but the fact is that we enjoy live performances and stages the most.
What will be the baptism even different from the regular concerts you have practically once a month on Tuesday in Vagon?
In a larger area with better sound, we do better. We have invited a number of guests, including oboist Honza Kolář, and our Brittany friend Fred Jacq and Didier Rogasik will sing with us. We will have energy on the stage as rarely! And let the name of the baptist be shrouded in mystery …
We want to say thanks to the author of this write-up for this incredible material