This year, the two-member Munroe formation raised money for their new album "Wild Flowers" through a crowdfunding campaign. "We wanted to keep the rawness and minimalism," says singer and lyricist Jan Kunze about her. In the conversation, however, there were, for example, wolves, forest and Jeseníky.
Kay Burianek from Sunshine helped you with the production of your debut years ago. What was it like now with the second album "Wild Flowers"? How was the approach different? It is said that you have tried cooperation with three different producers …
We wanted to move, and we were looking for someone who would intersect with our vision. Although we experimented and tried to work with three producers, we ended up producing the record ourselves. We like to work with other creatives, but it is absolutely essential for us to make it happen and the person understands who we are and how we create.
Why did you name the new line "Wild Flowers"? As I was looking for this connection, this quote from EV jumped out at me: "Like wildflowers; you have to afford to grow in places where people wouldn't think you ever would." Does it have any connection or other metaphor?
For us, "wild flowers" is synonymous with independence. It is based on my lyrics to the song "The End of Summer", where it sings: "It's the end of the summer that you sow, you reap it, but I'm not a field, I'm a meadow of wildflowers." People have the idea that they will compare you to some formula that suits them, and they don't like it when you step out of their formula. They can't deal with it. It's actually just like in that quote: "You have to afford to grow in all places."
© Michelle Adlerová
They say you had twenty-five songs. Why did you keep the same ratio of seven songs as in the first?
It is so. We have a lot of songs on the demos, but nowadays singles come as a waste of time, energy and money to make long records. People still know two of the three main singles in the final. The other songs are for rock fans and connoisseurs who listen to the whole album. In addition, we released it on vinyl along with their debut, so in fact everyone who buys it will get two albums and a total of 14 songs.
Munroe
Munroe consists of singer and songwriter Jan Kunze and musician Vladimír Jaške. The creative music and art duo released this year five years after their debut "From the Clean Sky" EP "Wild Flowers". Both albums also offer on double vinyl, which thus contains 14 pieces that were created during the entire musical activity of the formation. Compared to the first, the novelty is spiced with light electronics and a larger connection of acoustic guitars.
Speaking of that vinyl edition – why did you decide to take this step? The cover is such a design. Does the black-red combination show your concept of wildness? It reminds me more of funeral flowers…
We want to differentiate Munroe musically and visually, so we still stick to black and white, whether in photos or video clips. But to move it any further, we let in a bit of color to the "Wildflowers" visuals. But very decently. An attentive person is thus able to distinguish which songs and visuals were created for the first and which for the second album. Our music and overall feeling is based on decadent aesthetics, but there is no sadness. More like the aforementioned savagery. Photographer and artist Michelle Adler put it this way: visually we are somewhere between interwar German expressionist photography and the late 70's à la Joy Division.
The basics of some recordings were created in your favorite Jeseníky Mountains. Does this environment reflect the result? Press materials say that you have spiced up "Wild Flowers" with light electronics and that there are more acoustic guitars. Did you want to sound rawer, darker?
We definitely wanted to maintain the rawness and minimalism, the attributes that are typical of our music. At the same time, we wanted to move a little differently on the new record. For us, experimenting with sound is an important part of creating. There is no point in repeating the same concept. The Jeseníky Mountains are wild mountains, you can still smell the Sudeten tales. I think that indomitability can be felt on the record as well.
© Michelle Adlerová
Drummer Roman Vícha was also in the studio with you. Did it not occur to you to permanently expand the project so that it is not just a two-member? Isn't it a handicap to play in just two, or do you really rely on it?
This handicap of ours is also our motto. The listener must tune in to our energy, accept our game. Of course, we can never sound like a personal band with drums and bass, but we don't want that either. We would like to keep that expressive originality. We worked with Roman on the first record and it worked. It belongs to the top in the Czech Republic and we understand each other. We design the original beats ourselves, and he then expands them and transforms them into a living form. In concert, we do without a drummer, because we incorporate other elements into the music, such as a reel tape recorder or loops, which we twist and destroy in real time. The concert is therefore different from the record. Such a wilder ritual.
You raised money for the album through HitHit. Among the rewards were, for example, an online chat on any topic, a rhetoric course, a private author's reading, a role in a video clip or an original song directly for the contributors. Has any of this happened yet? Was it enriching for you too?
The main surprise for us was that so many people supported us. We collected about 220% of the original amount. All the rewards you mention were ordered by someone, but the main part was orders for vinyl records, T-shirts, GOLD and VIP packages. We have already sent most of it to our supporters. Of those living There has not been much reward for the covid pandemic, but of course we are counting on it.
© Jana Česáková Hyklová
The lyrics are said to tell the stories of bards, outcasts and fools. Is it a desire to talk to people?
I like to observe and communicate with people, they are a source of information about themselves, about the state of this world. Outcasts from society, bards and fools, pursue their ideals over all obstacles, plaster classical social norms, discover and are an endless source of wonderful stories. I've always had a weakness for them.
The opening song is "There's nothing to be afraid of". Do you think there is fear in society?
Stach is one of the primary human emotions and the greatest enemy of mankind. In today's society, anyone is juggling him. We don't want to be a part of it. We believe that life is worth living and that there is no point in producing any negativity or evil. Small and stupid people show evil.
What does it mean "I bought a thousand pigeons for you"?
It's a metaphor. A special gift, which is a huge beautiful gesture, but in fact nothing tangible will be left of it in the end. A thousand pigeons fly away and only a memory remains, just that one beautiful moment of thousands of fluttering wings. It is the relativization of material things by which this world is overwhelmed.
Are you the meadow of wild flowers yourself and not the field as you sing in "Wolf Minuet"?
I have lived my whole life. I do what I enjoy, and that's how I make a living. I try to maintain my creative independence and not adapt to those who would like to create any boundaries for me and fit me into their boxes. I try to improve and I do not avoid challenges. It's probably a harder way to live, but it's free and worth it in every way. Freedom always lies in the courage to do things your way.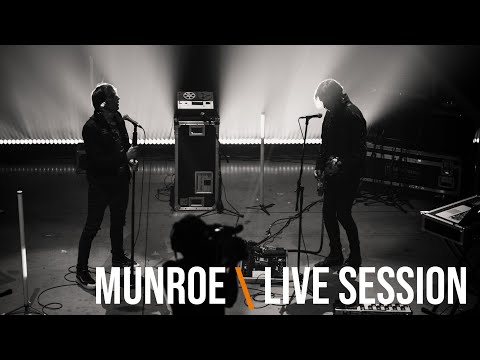 The accompanying video acknowledges the fascination with the 1950s. What do you enjoy about them?
The American horror films from the 1950s are both aesthetically very specific and full of bizarre screenwriting ideas. Both aspects are inspiring to us. It was also important for us to shoot something completely different from what is happening here today. Given the feedback, I feel it worked out.
How is it "dancing with black wolves"how do you sing in the song?
For us, the forest and its magic are a natural part of our aesthetics and wolves belong to it. They are an integral part of our and Indian mythology. The Indians valued the wolf as a brave hunter, for his vitality and ability to move quietly and unobtrusively across the landscape. They admired him not only for his strong family ties, but also because he defended his territory against intruders. All these qualities are admirable.
© Jana Česáková Hyklová
The end of the clip for this song is also a kind of metaphor for feelings from the Czech music scene – that at times you feel like you are from Mars. Because of what? What annoys you on the music scene?
The Czech music scene is a small musty pond. If you want to do something original, your own, you have to reckon with the fact that the journey will be harder. In America and England, the media and music awards are looking for and trying to promote special things. The same names are still being messed up here. The chapters themselves are radios, to which there is no chance to get without the support of a large company. The founder of the Jantar art awards, the independent radio station Ostravan and the visionary Aleš Honus recently said that there are a lot of great songs in the playlists of the mentioned radio, that he does not understand at all why other radio stations do not give space to very high quality bands.
Why do you have flowers instead of microphones in the clip?
It has a connection to the name of the album "Wild Flowers". As I recently wrote on Facebook, flowers are the best microphones.
We would love to thank the writer of this short article for this outstanding web content