The Desperate strike Me And That Man, led by metalhead frontman Behemoth, returns and brings the second part of his dark country-rock opus "New Man, New Songs, Same Shit, Vol. 2". Again, this is a recording full of guests, which the principal Nergal puts in non-traditional contexts. Did the second entrance to the same river succeed?
Me And That Man – New Man, New Songs, Same Shit, Vol. 2
Released: 19.11.2021
Total time: 44:30
Tracks: Black Hearse Cadillac (feat. Hank Von Hell & Anders Odden), Under the Spell (feat. Mary Goore), All Hope Has Gone (feat. Blaze Bayley, Gary Holt & Jeff "Mantas" Dunn), Witches Don't Fall in Love (feat. Kristoffer Rygg),Losing My Blues (feat. Olve Abbath Eikemo, Frank The Baptist & Chris Holmes), Coldest Day in Hell (feat. Ralf Gyllenhammar & Douglas Blair), Year of the Snake (feat. David Vincent), Blues & Cocaine (feat. Michale Graves), Silver Halide Echoes (feat. Randy Blythe), Goodbye (feat. Alissa White-Gluz & Devin Townsend), Angel of Light (feat. Myrkur), Got Your Tongue (feat. Chris Georgiadis)
Publisher: Napalm Records
In pop culture, we have many examples of actions that seemed to be a continuation of something that never really happened. For example, the Italian horror movie "Zombi 2" by director Lucia Fulci never had the first part. Thus, numbering may not always be reliable. But when "Vol. 1" appears on the cover, it implies the expectation of some "Vol. 2".
In the case of the all-star dark rock / country project Me And That Man, led by metal frontman Behemoth Adam "Nergal" Darski, it was only a matter of time before the sequel to "New Man, New Songs, Same Shit, Vol. 1" will appear. It finally came out after fifteen months. The rules of the game are the same. Nergal is again the man in the background, the conductor, the leader who created the album, which is full of dark rock, country and blues. And he's not alone. Even in this case, he surrounded himself with a stellar goblin, hunting his co-workers mainly in waters close to him, metal. His position seemed to be hinted at by the cover. If he was on the cover of the first part in the center of everything (albeit in the shadows, so recognizable) and sang one song, on the second part he is just a silhouette in the door casting the shadow of the cross and does not sing even once. The glare of the spotlights is completely intended for guests.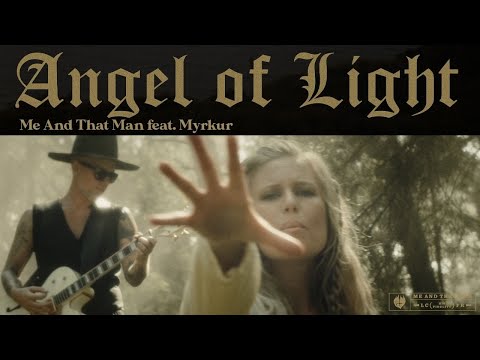 Dark rock and even darker blues predominate this time, folk moods have been given more emotional space – and these are the strongest pieces on the record. The dark voices of David Vincent of death metal legends Morbid Angel, Kristoffer Rygg of Ulver and frontman Lamb Of God Randy Blythe pull "Year of the Snake", "Witches Don't Fell In Love" and "Silver Halide Echoes" to the top of what under the heading Me And That Man was created. There is power in simplicity, and this is especially true here. Women's vocals will please: the fragile darkness of "Angel of Light" belongs to the Danish black wild Myrkur, the graduating "Goodbye" was shared by Alissa White-Gluz from Arch Enemy and Devin Townsend. The almost recited introduction in the form of "Black Hearse Cadillac" will surprise, which was unfortunately adorned by the recently deceased Hank Von Hell with his slightly manic speech. From the above, one thing follows – "New Man, New Song, Same Shit, Vol. 2" works more in their quieter positions. Sharper and more agile things are less pronounced this time. The dot, directed by Chris Georgiadas of Turbowolf, is far too the birthplace of the introduction ones, although as a circle closure it is quite functional. Blaze Bailey, accompanied by Gary Holt (Exodus, Slayer) in the song "All Hope Has Gone" does not disappoint, but rather interchangeable is Ove "Abbath" Eikemo, who did not deviate too much from his black scream and resembles Lemmy very out of shape. This time the group nodded a bit, there are almost twenty names around Nergal, in addition to the above mentioned, among others, Tobias Forge from Ghost or Jeffrey Dunn from Venom.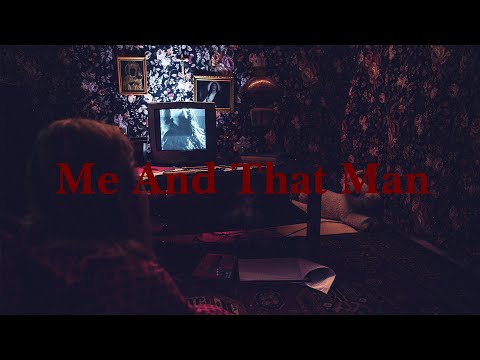 The ethos of walking out of the box works here for the second time. Only the "New Man, New Song, Same Shit, Vol. 2" somewhat lost the impression of surprise. On the other hand, we still have the honor of collecting strong material, even though there are more weaker moments than last time. We'll see if Nergal tries to squeeze another record out of the concept, I think he'll take it. But I probably wouldn't try for too long. A project of this type needs strong leadership, and there is no doubt that Adam Darsky has that. It would be out of the question for him to once again give up modesty and take the lead. After all, with his debut "Songs Of Love and Hate", he proved that he manages it brilliantly. Some may argue that he is giving concerts with Me And That Man. But even there he stays rather away. Yeah Al that sounds pretty crap to me, Looks like BT aint for me either.
.