Johnny Alf, from Rio de Janeiro who subverted harmony and lyrics, was one of the biggest references for the icons of the musical genre worshiped around the world.
How about reading this article while listening to a special Johnny Alf playlist?
"Ah, if the youth that this breeze sings

Stay here with me a little longer

I could forget the pain

To be so just to be a dream

And then maybe someone would arrive

Seeking a dream in the form of a wish

Happiness then for us would be…"
The Bossa Nova Influencer
This is an excerpt from "Eu ea Breeze" one of the most beautiful and well-known songs by our honored today, the brilliant pianist Johnny Alf. Originally composed for a friend's wedding, the song, rejected in church, was shelved and only saw the light again, when performed by singer Marcia at TV Record's Festival de Música Popular Brasileira, in 1967. Even disqualified, shortly thereafter, it became one of the most played on radio stations at the time.
Considered by many to be wronged, given the tremendous success that Bossa Nova has achieved, but (in the opinion of the one who writes to you), Alf was and is much greater than that and is also unduly reduced to a mere influencer of the movement, who did not get recognition .
The reading of his biography, "Johnny Alf, two or three things you don't know", written by João Carlos Rodrigues, came to confirm my disagreement, already in the preface, the words that the book wants to escape the commonplace that Alf was a "poor", passed over, already aroused my deep interest.
Besides, no one doubts the immense talent of the names that come to the minds of almost everyone when it comes to bossa nova. And they deserve this recognition, yes, because they were masters and the movement changed Brazilian music, it was influential and absolutely respected here and abroad.
It all started when the then amateurs Roberto Menescal, Carlos Lyra, Silvinha Teles, or a young Tom Jobim were you going to watch Alf play? Yes, and years later Tom Jobim shows "Desafinado" to Alf and says that the song was inspired by "Rapaz de Bem".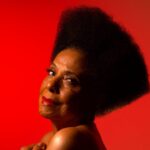 The unconventional harmony music for the time, structural and even thematic innovation, bringing everyday subjects to the lyrics, anticipated the "sun and sea" and the linear melody typical of Bossa Nova poetics. What happened to that after… we know well, but Alf's opinion was that no one invents anything, everyone has a source. And from this rich and wonderful source, the guitar chords of Joao Gilberto, the beats of gift a pomegranate, the lyrics of Vinicius de Moraes, took another path, which for me is not the same as Alf.
Johnny Alf, the way he deserves
So let's talk about this giant the way he deserves. Born in a then bucolic Vila Isabel, Rio de Janeiro, on January 19, 1929, Alfredo José da Silva came to the artist world, son of washerwoman Inês Marina da Conceição, a loving mother who delivered her son's education in her hands from one of the families where he worked.
I'm a mother and I know what Inês thought and wanted for her son, a better life than hers, opportunities, that she could see the world through books and study. In the foster family, everyone was an amateur musician. The parties and soirees organized by them sharpened Alf's musicality from an early age and at 6 he began to study piano with Geni Borges, a family friend, at nine he was already teaching.
Alf's hobbies were cinema and music, he enjoyed solitude and used to stay up to 10 hours in a room. He transported himself into the films and music of them, on a journey of self-knowledge and study. Some afternoons and nights when the family went out for a walk, he preferred to lock himself at home and play, forgetting about the time. Debussy e Chopin, were his favorites. It was in one of those endless hours spent at the cinema that he first heard the sound of Nat King Cole and his instrumental trio, in one of Metro's musicals, famous at the time. It was passion at the first note.
It had huge collections. César Camargo Mariano says that when he was 11 years old, Alf went to live in his parents' house and stayed there for 9 years. His arrival was accompanied by 2 taxis, one of them full of books and records and that Alf's love influenced him a lot, from his attitude towards art, to the perception of colors and how to hear and feel music.
He began to be called Alf by a professor at the Brazil-United States Institute, where he played and attended classes before becoming a professional. The stage name as we know it today appeared on a jazz show, hosted by Paulo Santos, on Radio Ministry of Education, under the presenter's question "It's Alf de que?" and the response of a North American student: "put Johnny, it's a popular name in my country."
Johnny Alf idealized being a pianist, working with music and making a living from it, but the family that raised him was against it and put him to work in an accounting office, an occupation that lasted about a year and ended with his entry into the army. The independence acquired in the barracks led him to the decision to live alone and finally accomplish what he wanted, getting the dream job as a pianist.
This passage from the artist's life, yielded the composition of the one mentioned here in this text, Menino de Bem, written for the family that did not accept his choices, this beauty was re-recorded by several artists as Leila Pinheiro, Nara Lion and also by the Argentine composer and pianist Lalo Schifrin, a very beautiful instrumental version, I recommend it, you will find it on the album "Bossa Nova: New Brazilian Jazz", from 1962
"I have a house

I have food

I'm not hungry, thank God

And in sport I'm dying

Having all this I don't need anything else, of course!"
From Sinatra fan to jazz icon
Shortly after the period spent in the army, in Tijuca, the Sinatra-Farney Fan Club, founded by cousins Didi, joca e Tereza Queiroz, the discs brought from abroad by the broadcaster Luis Serrano and by Dick Farney they played on record players, where several young people gathered in the basement of the house of one of the members to listen to jazz, play, study, discuss, breathe and think about music.
Among the regulars were also Cyl Farney, the saxophonist Paulo Moura, John Donato, daughter-in-law ney, Raul Mascarenhas, between others. To enter, it was necessary to pass a test, all members had to have some artistic talent and Alf was already featured on the piano, played for hours and they wouldn't let him out, his music was already different, in a new musical language that emerged, mixing his immense knowledge of the erudite, with jazz and samba, improvisation and complex harmonies.
Good opportunities began to appear, first at Cantina do César, in 1952, then at Monte Carlo nightclub, where he was part of guitarist Fafá Lemos' band, Mandarim, Drink and Plaza, Clube da Chave and Bottle's Bar clubs followed, among the spectators, it was common to see names like Tom Jobim, João Gilberto, Dolores Duran, Ary Barroso, everyone wanted to hear and feel Alf play, I can only imagine the feeling from here, it must be surreal.
The records, of course, were happening, the first recorded at Sinter, contained two instrumental songs "De cigarette em cigarette", authored by Luiz Bonfa and the own composition "Falsete". In 1961, he released the first LP "Rapaz de Bem" on RCA, a swing bath, I also particularly like the track "Fuga", which started with Alf and the trombone in unison, it is the purest samba jazz, contagious.
In the same year, he received the invitation to Chico Feitosa to participate in the Bossa Nova show at Carnegie Hall. Ruy Castro, narrates in the book "Chega de Saudade" that after being invited, Alf disappears from the Top Club, where he was playing. I think this is the face of the introspective artist he was, in contrast to the entire mainstream that Bossa Nova represented.
Wronged?
In the following years, "Diagonal" (1964) was released, one of my favorites, one of the songs on this record appeared at a Sinatra-Farney meeting, while they were listening to Chopin, someone says "this gives a samba", Alf sits down at the piano and begins strumming and after a while "Seu Chopin, sorry" is born, with all that talent of someone who does something so masterfully, that it even seems easy. I think that's a good definition of what it means to be genius, or "Genialf", as Jobim used to call him. "Céu e Mar" is also one of the tracks on this record, the whole album has melodic thinking, in tune with jazz, with dissonant chords and tension-filled harmonies, very daring for the time. Then came "Johnny Alf" (1966); "He's Johnny Alf" (1971); Us (1974) and so on… there are several wonderful records, as well as participation in compilations.
The artist did not consider having participated in Bossa Nova. He lived in São Paulo at the time, where he was worshiped and considered the total vanguard, the then young Jorge Mautner e Roberto Aguilar they were among his many admirers. He was a legend in the musical milieu of Rio, and I humbly hope that these writings of mine will take him out of the place of injustice.
Of course, we would like him to be honored more, but not because he is just a precursor of bossa nova, but because he is simply Johnny Alf, the one who taught musicians the way to mix jazz and samba, always faithful to his sources, in words of Zuza Homem de Mello
"he was a true pioneer in the modernity of Brazilian music, the idol of the Bossa-Nova, more than a precursor. It was the inspiration that gave the young people who frequented the Plaza bar the certainty that the dream they imagined could be found, as his musical aesthetic – composing, playing and singing – fit like a glove to their anxieties… The most modest of all avant-garde in Brazilian music, Johnny Alf is also faithful to his artistic principles".
Johnny Alf was a dreamer, a shy poet, in an environment whose greatest strength is vanity, he lived his truth, this small text tries to portray, in these succinct words, the greatness of someone who expected nothing in return, except to feel accomplished and pleased with himself.
Let us worship Johnny Alf by listening to Johnny Alf.