The Olympic was carefully prepared to celebrate sixty years of existence. The plans are big – there is talk of a book, a film and, most importantly, several concert lanterns. His current work is very interesting, but there is a lot to see from the rich history … And the beak of "Bird of the Wolverine" has just stabbed in the third serial album "Jedeme, jedeme".
Olympic – Jedeme, jedeme (LP / CD)
Released: 8.10.2021
Total time: 40:47 + 70:42
Tracks: Five passengers, When I used to be a hiker, Mr. Day and Lady Night, Beetle, Danny, Elixir, Crazy Kiki, Bon Soir Mademoiselle Paris, Lighthouse Ranger, Toboggan, Advertisement CD bonuses: Tramp (original text), Elixir (TV version), Lovely Land (Mr. Day and Lady Night) , Five Passengers (1971), Toboggan (1971), Beetle (live 2011), Crazy Kiki (live 2011)
Publisher: Supraphon
None of the domestic bands currently ranks in the music market as much as Olympic. He releases brand new albums with re-editions of the old and legendary ones. After the successfully adopted new title "Kaťata", he is now coming up after fifty years with the renewed studio film "Jedeme, jedeme" on both currently the most important physical media – CD and LP.
The record as such is definitely not as hit as the first two lines of the band "Želva" and "Pták Rosomák". In fact, there is only one song that resonates even after years – "Bon Soir Mademoiselle Paris", exceptionally and brilliantly solo sung by Jan Antonín Pacák. The Pacák, who said goodbye to Olympic after this title and began to devote himself to the fine arts. He is also the author of a non-traditional cover, but this time created from a photographic collage. Supraphon re-created the folding cover according to the original pattern, but he had to use the photos that Alan Pajer did not seize from the StB, or help himself with modern technology and scanning quality originals owned by the fans themselves. It went more than well. What other hidden gems collection does it offer? For example, "Danny", which I first heard on the sampler "Ballads". Or "Crazy Kiki", sung by Ladislav Klein, for whom it was also, in a way, the last. Later, this song became the model for Aleš Brichta's cover on his third solo album "Treasure Hunter". However, there are many more interesting things. In "When I used to be a hiker" Ivan Mládek, who is still unknown at the time, plays the banjo, Jiří Stivín arranges the flutes, Ota Petřina is in charge of some guitars and arrangements, and half of the songs include an orchestra conducted by Vladimír Popelka. The result is therefore quite varied and the coordinated assembly looks very compact. The inner cover of the LP also includes a period review by Jiří Černý from the magazine Melodie, while the CD contains eight bonuses of alternative versions of the compositions, compiled by the author of the exhausting sleevenote Oldřich Zámostný. And that there was a lot to choose from, after all, in 2011, as part of one of the sessions in Malostranská beseda, the entire album was played live!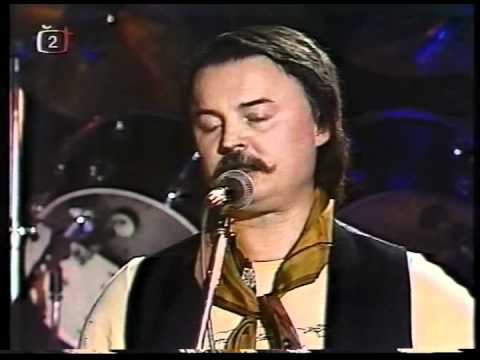 There is more than enough material for listening as well as viewing and reading on both media. And although in retrospect it is more of a record for rock fans, it is pleasant to listen to, view and read.
.