The Drain are no newcomers to the domestic rock scene. They were created fourteen years ago and have three full-length albums and one EP. They successfully mixed garage sound and glam rock – just a sharp, club guitar. The novelty "Old Big Bad, New Big Good" promised a return to hardness and contemporary sound.
The Drain – Old Big Bad, New Big Good
Released: 22.10.2021
Total time: 42 minutes
Tracks: 2 Old 2 R'n'r, Duty To Go, Kill Love, Sniff It Up, Hideaway, Howie Roll, Oh, David!, Party Home, Afraid of 8's, Sharin' Stone
Fourth albums often push bands into the waters of experimentation. There is an obvious effort to stick to their already finished sound, but also attempts to find new ways to break this already experienced certainty and open the door to meet new paths where musicians could go. This year's album The Drain "Old Big Bad, New Big Good" is exactly this crossroads.
Dozens of new songs act as a collection of singles, which somewhat lack a binder that would make them a coherent whole. As if gentlemen couldn't decide what they really wanted to be. "Do we want to be a dirty garage party that clubs are enough? Or do we rather see each other in the stadium and come up with catchy choruses that will crowd the crowds with us? Or do we want to be a funny rock band?" It's all here, but there's no thread that connects all the details. The darker garage face suits the band the most, its roots and the fact that it is the safest here are clearly visible. When he rehearses humor, it's a bit convulsive ("Oh, David" – a bit of an unfortunate choice for a single, or I really missed their intention), when he wants to go to stadiums, it sounds too much like Oasis. small ambitions and they have already collaborated with a foreign producer on the previous line (Greg Gordon – he did it with Red Hot Chili Peppers or System Of A Down) and it is not different now. This time, Michael Fossenkemper, who put two Grammys on the shelf, sat in the producer's chair. But for mastering, not for production. "Old Big Bad, New Big Good" is an album that sounds absolutely perfect: modern, dense, appropriately raw and with solid pressure, but also with the necessary details.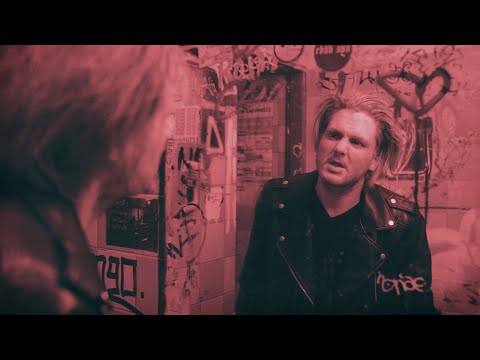 It is a pity that the form is not filled with adequate content this time. There are no ideas in the details of the songwriting (for example, the dark "Sharin 'Stone" or the slightly post-punk "Kill Love", the functional chorus "Duty To Do", the ballad "Hideaway"), but they are not strong enough to tighten the whole record. The guys from The Drain do not lack musical skills, I see the problem more in conceptual uncertainty. Where are we and where are we walking? That is the question that needs to be answered. If the musicians answer correctly and bet on their strengths, it will be great again. Now the result is pleasant to listen to, but it does not deepen the deeper track.
.