The Spectaculare Festival will end this year full of concerts, film screenings and workshops with an exceptional concert by Lenka Dusilová. On December 20, she will baptize the album "Řeka" on the New Stage of the National Theater, for which she won the album of the year, song of the year and solo performer of the year, the Anděl 2020 Music Awards.
"The eighth year of the Spectaculare festival is slowly coming to an end. Despite the unfavorable covid situation, it finally took place almost in full, except for one event at the Prague Planetarium with musician Rafael Anton Irissari. take place in the classic spring season, from March to May 2022. Once again, you can look forward to various places in Prague, including the Acropolis Palace. I would like to thank all the festival visitors and supporters, we look forward to seeing you next year. " summarizes Josef Sedloň, director and playwright of the Spectaculare festival. The launch of the album "Řeka" is created in collaboration with the leading Czech visual artist VJ Aeldryn from the Lunchmeat studio and the Řeka Ansámbl musical ensemble, compiled for the occasion.

© Animal Music
"The offer to perform this extraordinary baptism on the New Stage of the National Theater as part of my favorite Spectaculare festival thrilled me to try to deepen the live experience and bring the prototypes of the 'Greek' music landscape closer in a more generous musical and visual form," says Lenka Dusilová. The Ensemble River will connect the band Květy with the singer Alena Pohlová and some of the musicians who participated in the album. They are Miloš Dvořáček, Oskar Török, Monika Načeva and the music producers of the album Petr Ostrouchov and Ondřej Mikula aka Aid Kid. Visually, the baptism is closely related to Lenka Dusilová's long-term collaboration with VJ Aeldryn from the Lunchmeat studio, with whom she is connected to the creation of artistic content of the Monument / um project, helping endangered monuments in the former Sudetenland, from which the album "Řeka" also partially draws. Part of the entrance fee will go to help selected monuments within the Monument / um project, the concert is held with the financial support of the Ministry of Culture. You can buy tickets at the box office of the National Theater or online.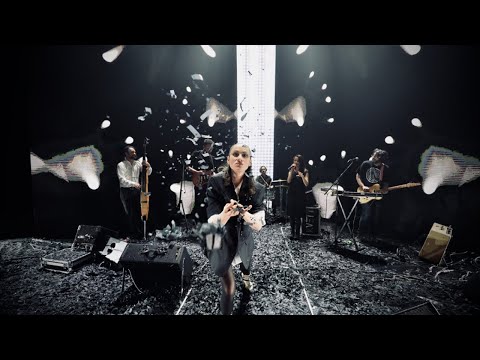 .