A great friend of the theater once told me that she would refuse to accept any work whose theme would be to create about the pandemic. According to her, it would not be possible to write anything valid on the subject while we were still inside it. There has to be a temporal detachment to understand exactly how all this affected our way of seeing things.
Gradually (not that we are out of the pandemic world anymore, but it seems that at least the exit door is already visible to us), stories of events from within the quarantine space-time begin to surface. In an interview with the British newspaper The Observer, the director Edgar Wright revealed to the film critic Mark Kermode the fascinating details of the so-called Scorsese's List, a homework given by Martin Scorsese to his fellow directors (and fans alike) to comply during the pandemic.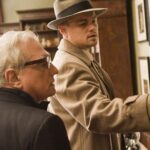 Lack of what makes a certain poker face
It all started when Wright saw the project he was working on, the film that tells the story about fashion students at Swinging London from the 60s called Last Night In Soho, be paralyzed during the pandemic.
No return forecast (Last Night in Soho had its premiere scheduled in England for October 29, but there are rumors of postponement), Wright decided that he would use his free time to improve his knowledge of British cinema and also take some more references to use in his project.
His first idea was to marator a list of essential movies that his idol Martin Scorsese had published in 2007, with classics like Umberto D (1952) e Rocco and His Brothers (1960). The goal was "to close some perplexing gaps in my filmmaking knowledge," Wright said.
After the mission was duly accomplished, Wright then decided to write to Scorsese thanking him for the list, and telling him about the dilemma that had stalled his work in progress. At the end of the thank you email, he ended by commenting that "he was always curious about the master's favorite British films".
a surprise gift
Days later, Wright got a hell of a surprise gift. An audio file with a voice message from Scorsese himself, indicating nothing less than fifty must-have movies!
The list, which saved the recipient's quarantine, was soon forwarded to his friend Quentin Tarantino. The archive became a Holy Grail in the world of cinema and a sort of Quarantine Film Club was formed, where the scavenger hunt consisted of watching the films on the Scorsese List.
"Watching the list was like completing a puzzle game; lesser-known films by directors I already admired, obscure works released by major studios, and, most rewarding, films that would have gone completely unknown if a director like Martin Scorsese hadn't recommended him. He watches films objectively and perhaps without the arrogance with which directors who are my countrymen often do". Wright told in the same interview.
Do you want to join the Club?
If you like cinema and want to join the select little club of those who have zeroed the Scorsese List, we make your life easier. Here is the list with the 50 nominations that the master sent to Edgar Wright
Kind Hearts & Coronets — Robert Hamer (1949)
Station Six Sahara — Seth Holt (1962)
Brief Ecstasy — Edmond T. Greville (1937)
The Halfway House — Basil Dearden (1944)
Went The Day Well – Alberto Cavalcanti (1942)
Nowhere to Go — Seth Holt (1958)
The Nanny — Seth Holt (1965)
Madonna of the Seven Moons — Arthur Crabtree (1945)
The Man in Grey — Leslie Arliss (1943)
So Long at the Fair — Terence Fisher (1950)
Stolen Face — Terence Fisher (1952)
Four-sided Triangle — Terence Fisher (1953)
The Sound Barrier – David Lean (1952)
This Happy Breed – David Lean (1944)
Guns at Limit —John Guillermin (1964)
Green for Danger — Sidney Gilliat (1946)
The Mindbenders — Basil Dearden (1963)
To the Public Danger — Terence Fisher (1948)
It Always Rains on Sunday — Robert Hamer (1947)
A High Wind in Jamaica – Alexander Mackendrick (1965)
The Queen of Spades — Thorold Dickinson (1949)
Hue and Cry — Charles Crichton (1947)
Pink String and Sealing Wax — Robert Hamer (1945)
The Blue Lamp — Basil Dearden (1950)
The Good Die Young — Lewis Gilbert (1954)
Mandy – Alexander Mackendrick (1952)
Vampyres – José Ramón Larraz (1974)
Uncle Silas — Charles Frank (1947)
The Legend of Hell House — John Hough (1973)
Night of the Eagle – Sidney Hayers (1962)
The Flesh and the Fiends — John Gilling (1960)
The Snorkel — Guy Green (1958)
Taste of Fear — Seth Holt (1961)
The Damned — Joseph Losey (1963)
Plague of the Zombies — John Gilling (1966)
Quatermass and the Pit — Roy Ward Baker (1967)
Dr Jekyll and Sister Hyde — Roy Ward Baker (1971)
The Devil Rides Out — Terence Fisher (1968)
The Asphyx —Peter Newbrook (1972)
Underground — Anthony Asquith (1928)
Shooting Stars — Anthony Asquith (1927)
Sapphire — Basil Dearden (1959)
Whistle and I'll Come To You — Jonathan Miller (1968)
Dead of Night – Alberto Cavalcanti (1945)
Enfield Haunting
The Lonely Passion of Judith Hearne — Jack Clayton (1987)
The Pumpkin Eater — Jack Clayton (1964)
The Innocents — Jack Clayton (1961)
The Seventh Veil — Compton Bennett (1945)
Yield to the Night – J. Lee Thompson (1956)