I have a blank sheet of paper in front of me. He's waiting for me to get all the things that go through my head. All the sadness and memories that chaotically swirl in my mind wildly after the bad news and a few shots of whiskey to help me absorb it all. Or dull. Miro Žbirka died.
I have no idea what to write about Meky right now, a few hours after he left for eternity. We can call it an obituary. Or the memory of a friend. Because Mecca has been my lifelong friend, even though we've known each other personally for the last twenty years. His music was my friend. What is called the soundtrack of life. From the moment I began to perceive music more than just a backdrop, as something that would be very difficult to live without. In beautiful and pleasant times and in the times when I Water flowed on the boat, I got K.O. and I called Mayday.

© Pavel Parikrupa / musicserver.cz
His songs have always accompanied me, and although of course I liked his hits (Miro Žbirka apologized to the audience at concerts that he simply can't play them all in two hours because he has too many of them), I was always most attracted to the less conspicuous, hidden treasures. which, unlike "White Flower", "22 days" and "What hurts, it hurts" were somehow just my. And it was the more serious songs, "Face", "The City Sleeps", "On the Skating Rink", "Queen of Morning Beauty", "White Mist", "A Few Words", "I'm Not Alone" and other internal confessions in which Meky revealed a little where he sang about his grief and darker moods. Because it wasn't just the always optimistic eternal one boyas perceived by his broad audience but a normal person. I know it's a terrible cliché, but Mecca was just a gentleman. He did not burden anyone with his problems and always created space for a good debate. To keep people entertained. His obsession with music was famous, he was able to discuss lessons about old and new music, he constantly watched the charts and sought connections to loved ones. "sixties".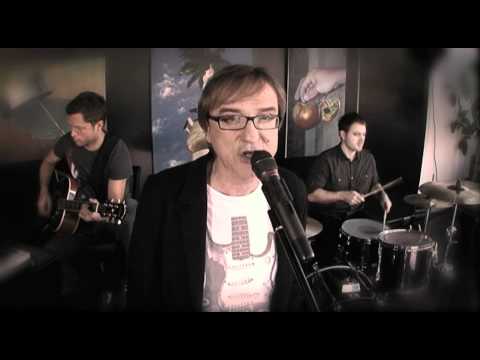 Twenty years ago, when I became Meky's webmaster, we drove his car to Vienna for a Paul McCartney concert. Before, we had a few hours of time, walking around the city and talking about The Beatles, as usual. I don't know what we managed to talk about anymore, but the feeling of a wonderful afternoon will stay with me forever. I will also remember the day we met in London by chance, we went for coffee and Mecca enthusiastically showed me a freshly purchased score of "God Only Knows" by The Beach Boys, because "It's the best, but it's also a terribly difficult song". Mecca, thanks for the music for generations. For ageless hits, for humor and your kindness. Peace and Love.
.