Most of the listeners associate with the French musician Zaz mainly the unstoppable influx of energy, which is typical for her not only in the recordings, but especially on the stages. However, her album novel "Isa" goes in a different direction – it offers mostly calm and melancholic songs.
Zaz – Isa
Released: 22.10.2021
Total time: 47 min
Tracks: Happy days, Imagine, Bright colors, What you are in my life, Up there, We have to give ourselves, Exist, At loss of street, As you wish, With his brother, The garden of tears (feat. Till Lindemann), The song of the thrushes, And the rest
Publisher: Warner Music
The first single "Imagine" sounded like a typically brightened hit from Zaz full of naturalness and joy, but in the context of the entire collection it is a unique piece. While in the previous series "Effet Miroir" from 2018, the artist from Tours bet on the greatest possible diversity, this time it goes exactly the opposite and relies on a unified mood and tightness of the whole.
It's an album that really brings her closer to the label chansonnier, which many have attributed to her since her eponymous debut in 2010. In collaboration with Dutch producer and pianist Reyn, whom she calls a poet, she has put together her most intimate material to date. This is, after all, indicated by the name "Isa", referring to her civil name Isabelle.
"Zaz had to die to make this record," the author declared with a slight exaggeration. He proves his claim by being surrounded by the warm sounds of piano, acoustic guitar, strings and decent percussion percussion instruments in thirteen new songs.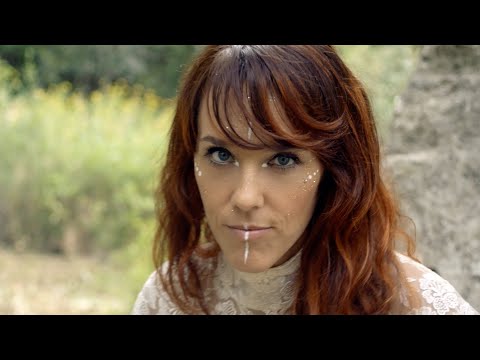 The tops of the album are hard to find. These could include the introductory, hopeful song "Les jours heureux" or captivating ballads such as "Á perte de rue", "Comme tu voudras" or "Le chant des grives". After hearing the whole recording, however, it can be stated that rather than a clearly protruding individuality, the creators were really mainly concerned with a certain profile and the credibility of the inner statements. In addition to the aforementioned first single, "Le jardin des larmes", a collaboration with Till Lindemann of Rammstein, is an exception to this rule. A song whose title can be translated as "Garden of Tears", attracts not only because it mixes French with German, but also with its concept somewhere on the border between melodramatic and obscure. Wow, wonder, even this unexpected step works in the end.
Zaz celebrated her fortieth birthday last year and it is natural that her art world is evolving. She no longer performs on the album "Isa" as a sly grate, who won the hearts of fans with her unadulterated spontaneity in the hits "Je veux" or "On Ira". It sounds a little more serious, more gentle and often sadder. Not every of her listeners will be pleased with this shift, but in her discography it represents an important step towards finding a new creative identity.
.