FactualSpace exploration and postage stamps go hand in hand. Proof in pictures: La Poste is offering a sticker for sale on the occasion of the 60th anniversary of the National Center for Space Studies.
On the occasion of the 60e anniversary of the National Center for Space Studies (CNES), La Poste will put on sale on Monday, October 11 a stamp designed by David Ducros, at 1.50 euros, corresponding to the "international priority letter" rate of less than 20 grams.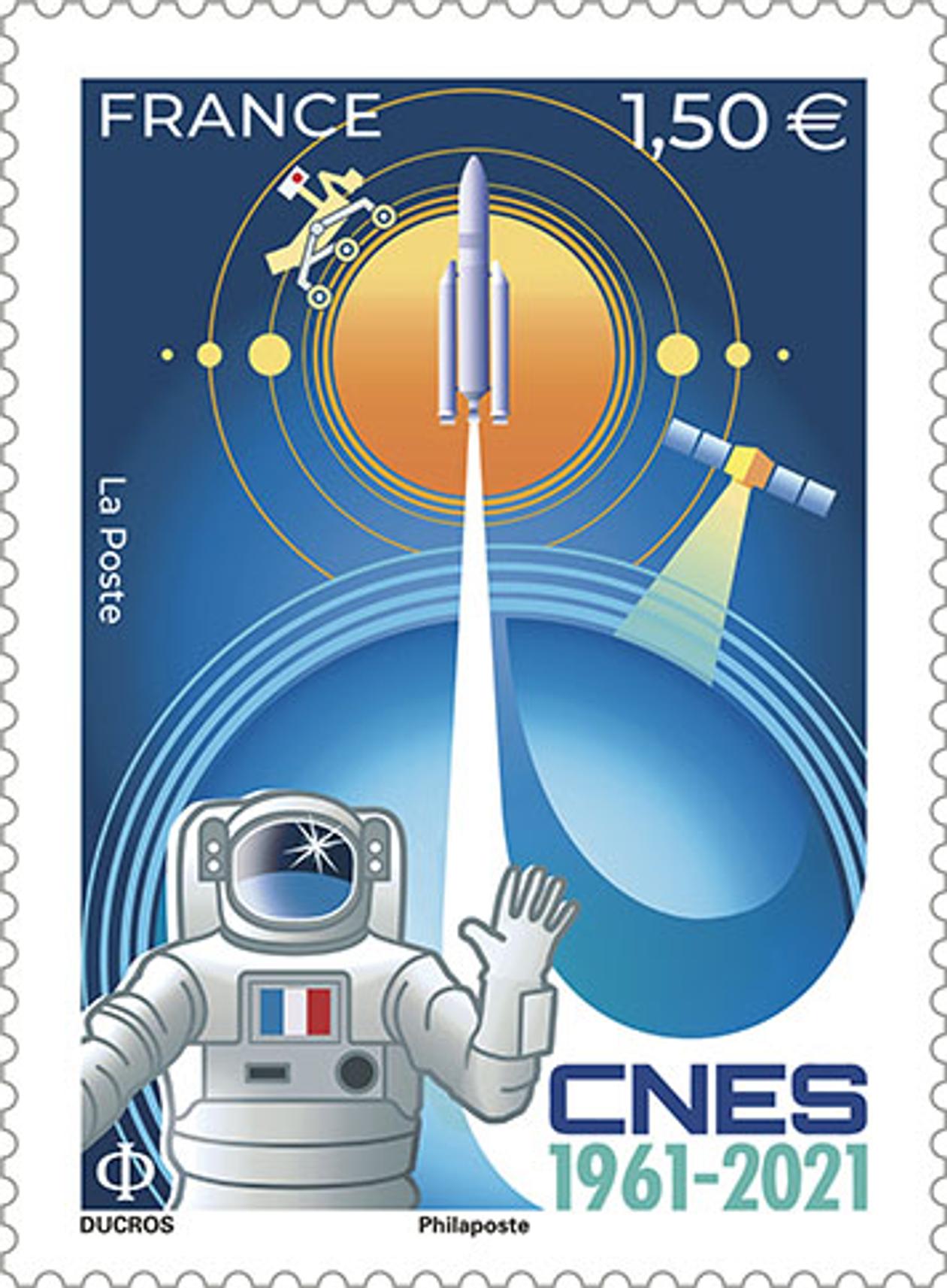 The artist represented Ariane 5 which takes off from an Earth evoking the CNES pictogram. In the foreground is the astronaut Thomas Pesquet, as part of the Alpha mission of the European Space Agency (ESA). At the top of the stamp is drawn the planet Mars, on which the Perseverance rover has been rolling since February.
The stamps are printed in sheets of fifteen copies, with margins illustrated, among others, by the Diamant A launchers of 1965 and Ariane 1 of 1979, the flight of the astronaut Jean-Loup Chrétien on the Russian station Saliout 7 in 1982, that of astronaut Claudie Haigneré on the International Space Station in 2001 or that of Thomas Pesquet (Alpha mission) in 2021… Two stamps have already mentioned the CNES: in 1989 with the "Franco-Soviet flight CNES-Glavcosmos Intercosmos", and for the 30e and 50e birthdays of the space center in 1982 and 2011.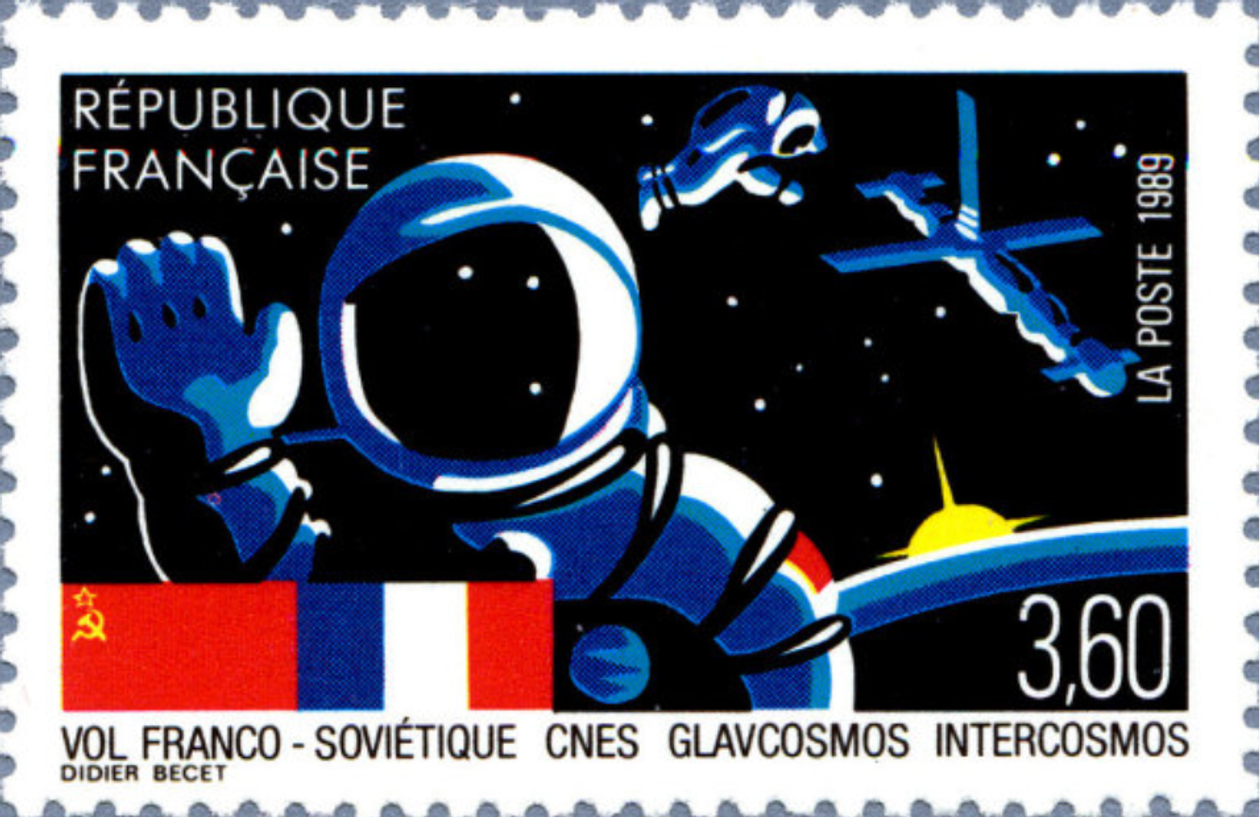 Space exploration and philately go hand in hand. Thus, France has issued many stamps on this theme, since 1962, with two labels on the space telecommunications center of Pleumeur-Bodou (Côtes-d'Armor) and on the first satellite television link (the American Telstar ).
Over the years, the commemorations followed one after another: the sending of Asterix into space by a Diamant rocket, the first French satellite (1965); pioneer of astronautics Robert Esnault-Pelterie (1881-1957) in 1967; "Guyana. Earth from space "for the launch of the Diamant B rocket from the center of Kourou (1970); Symphonie satellite (1976); Aeronautics and Space Show (1979 and 1981), with an Ariane rocket; Galileo (2008); "Soyuz in Guyana" (2010), Asterix satellite (2015), etc. Without forgetting the creations of cartoonists signed René Pellos, Paul Gillon or Jean-Claude Mézières (1988) and the illustration, in 2005, of the novel by Jules Verne From the Earth to the moon.

The most commemorated astronautical event in the world by stamps remains the first steps on the Moon of Neil Armstrong and Edwin Aldrin, on July 21, 1969 at 3:56 a.m. (French time). The Guinness Book of Stamps (Editions n ° 1, 1983) recalls that, during this flight, "The astronauts took an envelope to the moon [en fait deux] with a non-serrated stamp proof [« First Man on the Moon », qui paraît officiellement en septembre 1969] that they canceled on the moon »…
You have 35.43% of this article to read. The rest is for subscribers only.