A successful start with the Starlink Group 4-4 mission

Saturday, December 18, 2021 6:16 PM

(edit)

Falcon 9 rocket launch with the Starlink Group 4-4 mission (Source: SpaceX)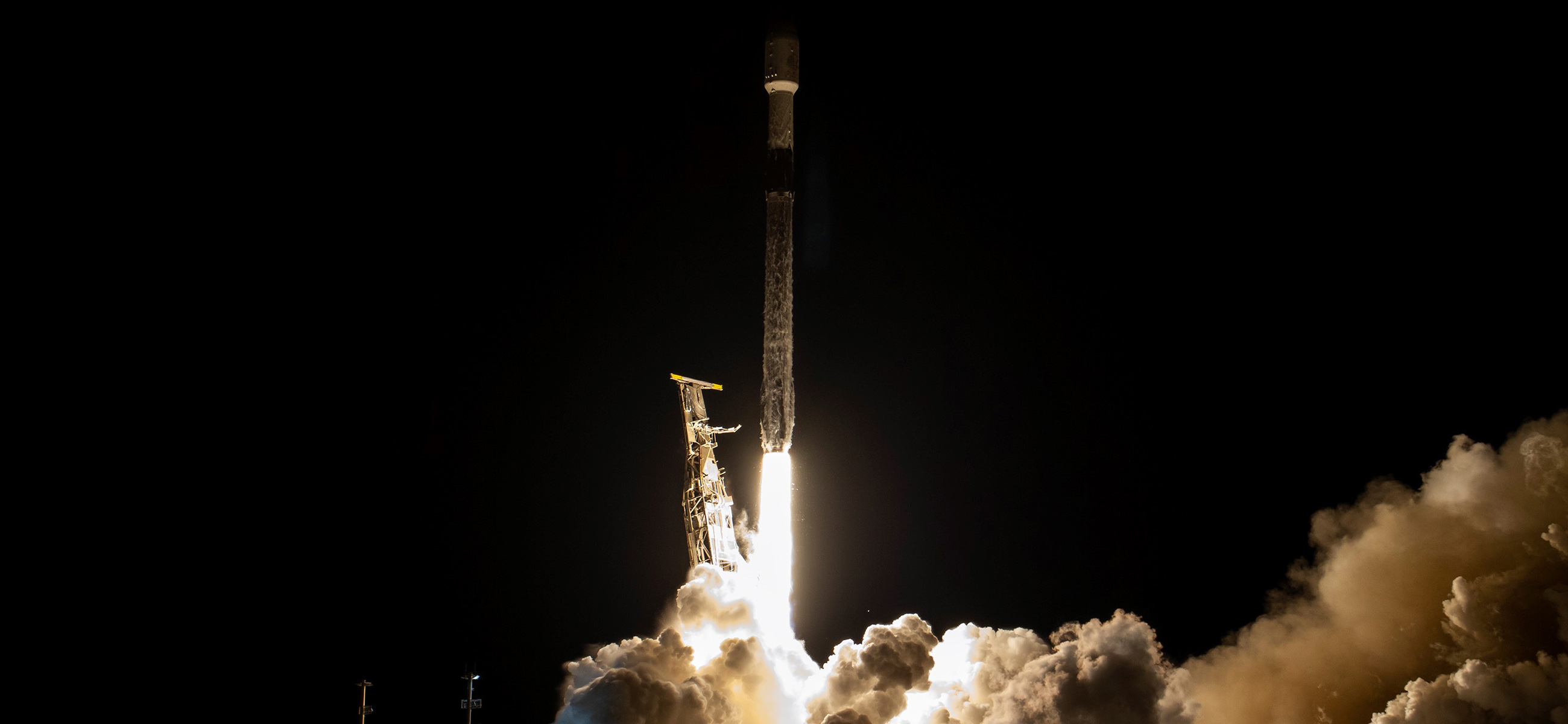 Falcon 9 rocket launch with the Starlink Group 4-4 mission (Source: SpaceX)
On December 18, at 13:41 CET (12:41 UTC), the Falcon 9 rocket took off from the SLC-4E platform at Vandenberg Space Force Base in California and launched 52 satellites of the Starlink constellation into low Earth orbit as part of the Starlink Group 4-4 mission ( Starlink-33). Charge separation occurred approximately 15 minutes after take-off.
This year it was the 29th orbital flight of SpaceX and the 17th dedicated mission with the Starlink constellation satellites, which is to ultimately provide access to the Internet around the world. After this take-off, there are 1,805 Starlink satellites in orbit. You can read more about the mission and payload in the pre-launch article.
During this flight, the first stage of the Falcon 9 rocket, which had previously taken part in ten flights, was used for the first time in history. These were Crew Demo-1 missions in March 2019, RADARSAT Constellation Mission in June 2019, Starlink-4 in January 2020, Starlink-7 in April 2020, Starlink-10 in August 2020, Starlink-14 in October 2020 year, SXM-7 in December 2020, Starlink-17 in January 2021, Starlink-22 in March 2021 and Starlink-27 in May 2021. After the separation of the second stage, the booster landed on an autonomous platform Of Course I Still Love You (OCISLY) in the Pacific Ocean.
The cargo covers used on this flight were also used previously. It was the third mission for one of them, and the fourth for the other. It is planned to recover them once again by retrieving the shields from the surface of the Pacific Ocean by the ship NRC Quest.
The full boot clip can be viewed below.