DESIGN DISPATCH
Our daily look at the world through the lens of design.
BY THE EDITORS
December 06, 2021
The Design Dispatch offers expertly written and essential news from the design world crafted by our dedicated team. Think of it as your cheat sheet for the day in design delivered to your inbox before you've had your coffee. Subscribe now.
Have a news story our readers need to see? Submit it here.
Adjaye Associates Will Build Barbados's First Heritage District
Following news that Barbados would end its relationship with the British monarchy and become the world's newest republic, the country has announced plans to build a major new historic district designed by Adjaye Associates. The first of its kind in the Caribbean, the Barbados Heritage District will include a museum, a global research center, and a memorial to adjacent to the Newton Enslaved Burial Ground, the final resting place of 570 West African men, women, and children who perished on the island's sugar plantations.
Adjaye Associates will build the Newton Enslaved Burial Ground Memorial first, just outside the capital city of Bridgetown. "Drawing upon the technique and philosophy of traditional African tombs, prayer sites, and pyramids, the memorial is conceived as a space that honors the dead, edifies the living, and manifests a new diasporic future for Black civilization that's both of the African continent and distinct from it," Adjaye says. Groundbreaking will take place on November 30, 2022, the first anniversary of Barbados' status as a parliamentary republic.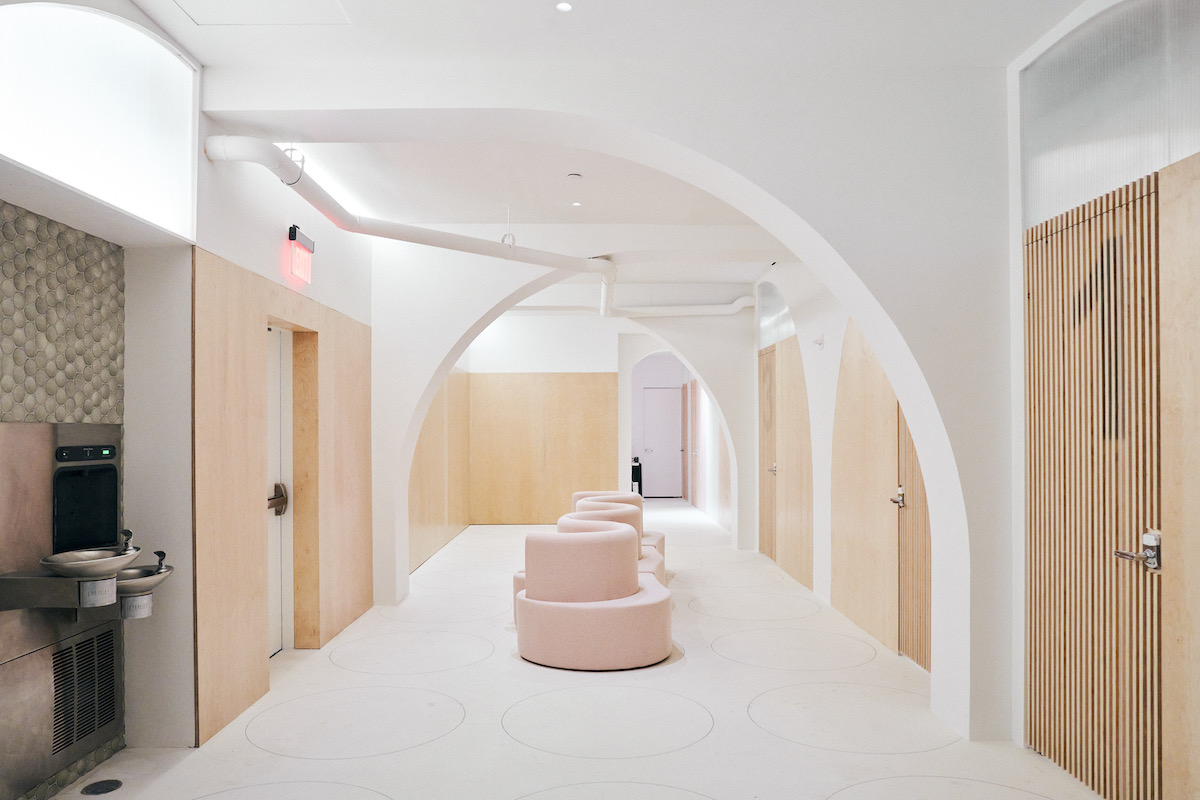 Lose the Quarantine 15 at S10, Manhattan's Stylish New Wellness Facility
Spearheaded by celebrity trainer Stephen Cheuk, S10 offers the whole package when it comes to wellness. The newly unveiled fitness facility, designed by local firm Office Koray Duman, features a small-group-sized workout rooms, recovery spa, coffee shop, and smoothie bar that stretch across 7,800 square feet inside a former manufacturing building in Manhattan's West Village. Inside, soft forms and natural materials abound; half-arched entryways detailed with wood louvers, curvaceous furnishings, and marble accents in six individual spa rooms impart a calming mood, while the fitness center leans slightly more spartan thanks to original industrial flourishes and a sleek black-and-white palette.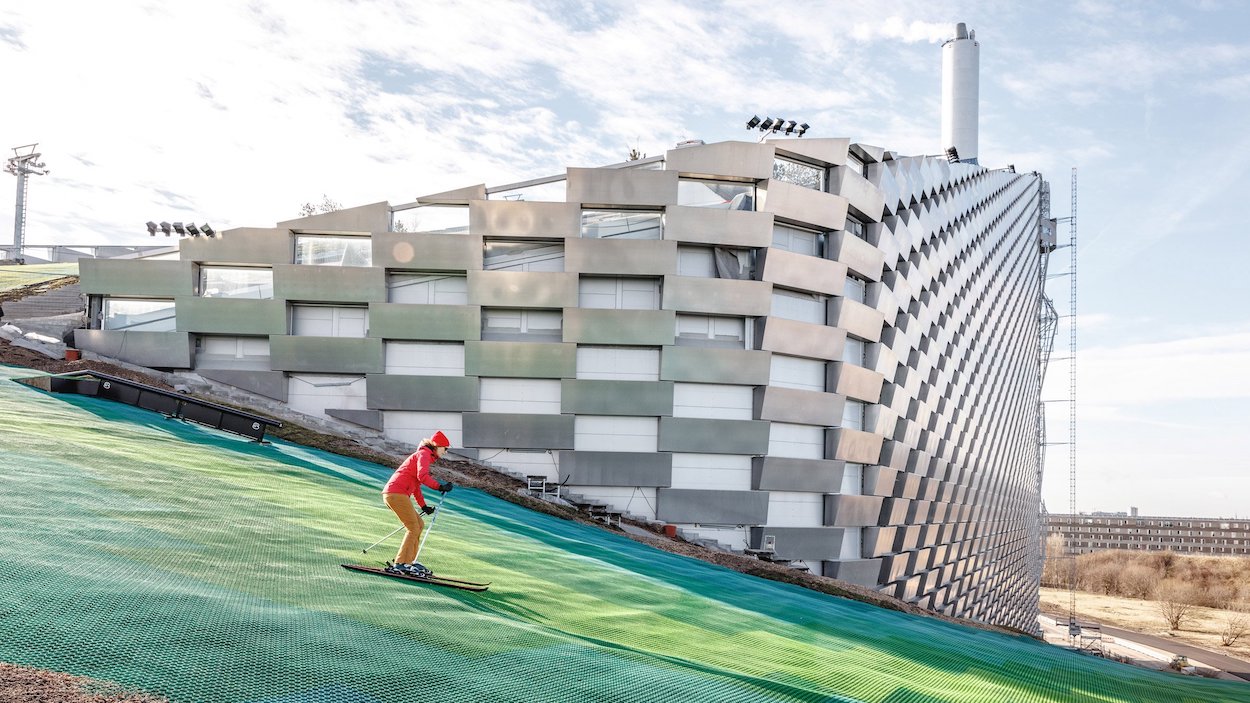 Bjarke Ingels Group's CopenHill Ski Slope is named World Building of the Year 2021.
It's been a year of ups and downs for the CopenHill Ski Slope, the ambitious waste-to-energy plant in Copenhagen that also features an artificial ski slope and climbing wall. In August, rumors swirled that the illustrious project would face permanent closure, but the owners dismissed those claims and instead noted the facility would instead undergo gradual repairs. Now, CopenHill has received the prestigious World Building of the Year accolade at the annual World Architecture Festival, beating out a shortlist of more than 200 other structures. The building, designed by Bjarke Ingels Group, both expanded and redefined how an energy-sector facility can look and feel, which Ingels describes as "hedonistic sustainability."
Merdeka Tower Cone, the world's second tallest building, tops out in Malaysia.
Set to become the second tallest skyscraper in the world after Dubai's Burj Khalifa, the Merdeka will be an economic boon when it officially opens next year in Kuala Lumpur, says Prime Minister Ismail Sabri Yaakob. Designed by Greek-Australian architect Fender Katsalidis, the structure will house the nation's first Park Hyatt Hotel, highest observation deck in Southeast Asia, and a mall, museum, and mosque.
One of the NFT market's first analytical papers is revealing some surprising data.
One of NFT market's first analytical papers has revealed surprising results. Titled "Mapping the NFT revolution: market trends, trade networks, and visual features," the study published in science journal, Nature, shows the nascent digital ecosystem might not be as democratic as advertised: $15 was the average sale price of 75 percent of NFTs—only one percent of NFTs sold for more than $1,500—and 85 percent of all transactions come from 10 percent of traders. Another unexpected revelation is that despite dominating headlines, NFT art only accounts for 10 percent of the market, compared to 80 percent for collectibles and games.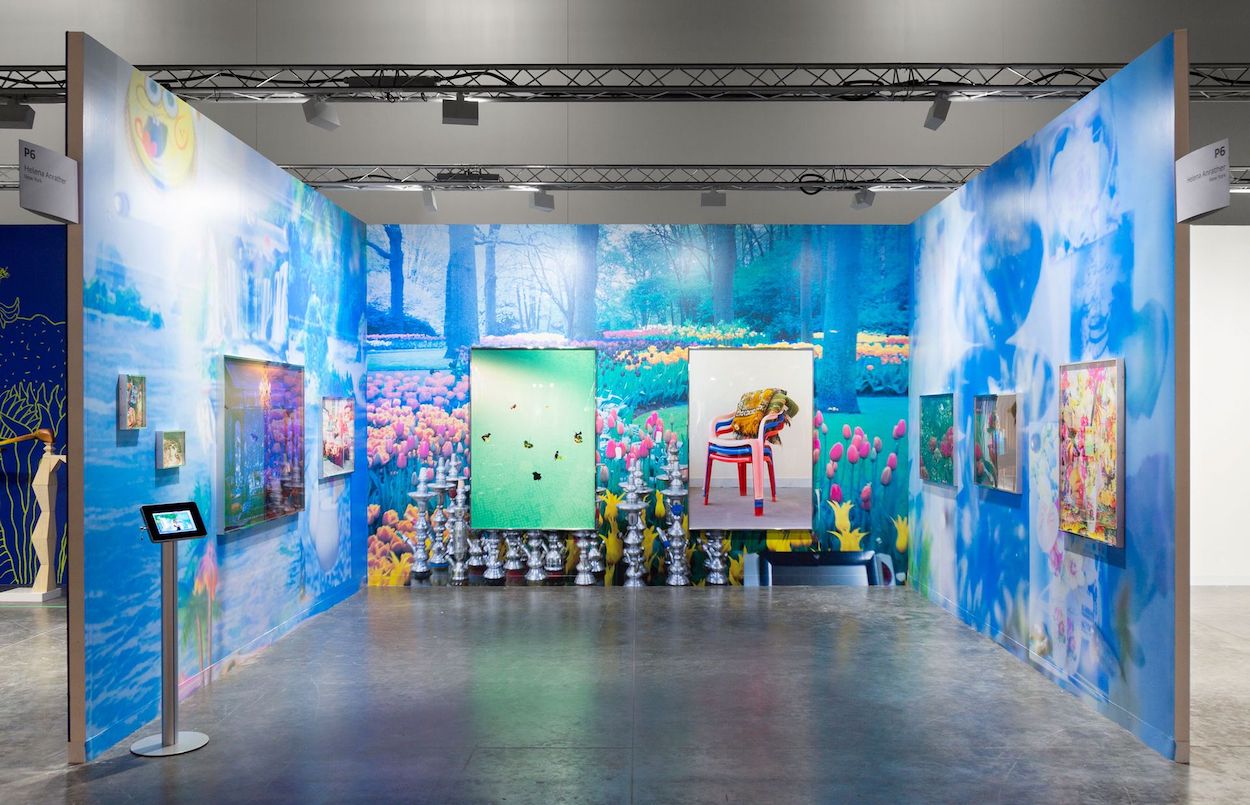 Miami Beach residents vote to acquire three works by Farah Al Qasimi from Art Basel.
Miami Beach has acquired two photographs and a wallpaper by Farah Al Qasimi from Art Basel as part of the Legacy Purchase Program. The artist, who splits time between Dubai and Brooklyn, recently showcased a photo series that chronicles humanity's attempts to create paradisiacal spaces on Earth, from cities across the United States named "Paradise" to private residences outfitted with restorative flourishes during the pandemic. The works will be installed in the Miami Beach Convention Center, the location of Art Basel's annual fair, where they will join recent acquisitions by Ebony G. Patterson and Amoako Boafo.
A floating space capsule aims to get Miami fairgoers excited about space travel.
There were several strange sights during Miami Art Week, but few stranger than Michael Kagan's 400-pound space capsule floating in Biscayne Bay. The piece arrives as NASA prepares for the Artemis mission, a lunar voyage planned for around 2025. Kagan and Half Gallery hope the piece gets fairgoers excited about space travel: "The first moon missions in the beginning, it was all about spectacle," he says. "That's why the Apollo missions died off—people lost interest. This is about keeping it relevant, with a little bit of fun hype."
Lawrence Weiner, a conceptual artist who wielded words as his medium, dies at 79.
Though he spurned the term, Wiener became a pioneer of the Conceptual art movement during his ascent in the 1960s, when art pivoted away from objects and toward ideas and actions. His primary medium was language—stenciled on walls, inscribed on floors, and printed on posters—that both described the artmaking process and captured states of being and abstract thought in sometimes abstruse terms. "I was one of those people who decided that the concept of being an artist was to be perplexed in public," Weiner, who recently died at age 79, told curator Donna De Salvo in 2007. "That was simply the role of being an artist, because the artist was to be invested in things that did not have a pat answer."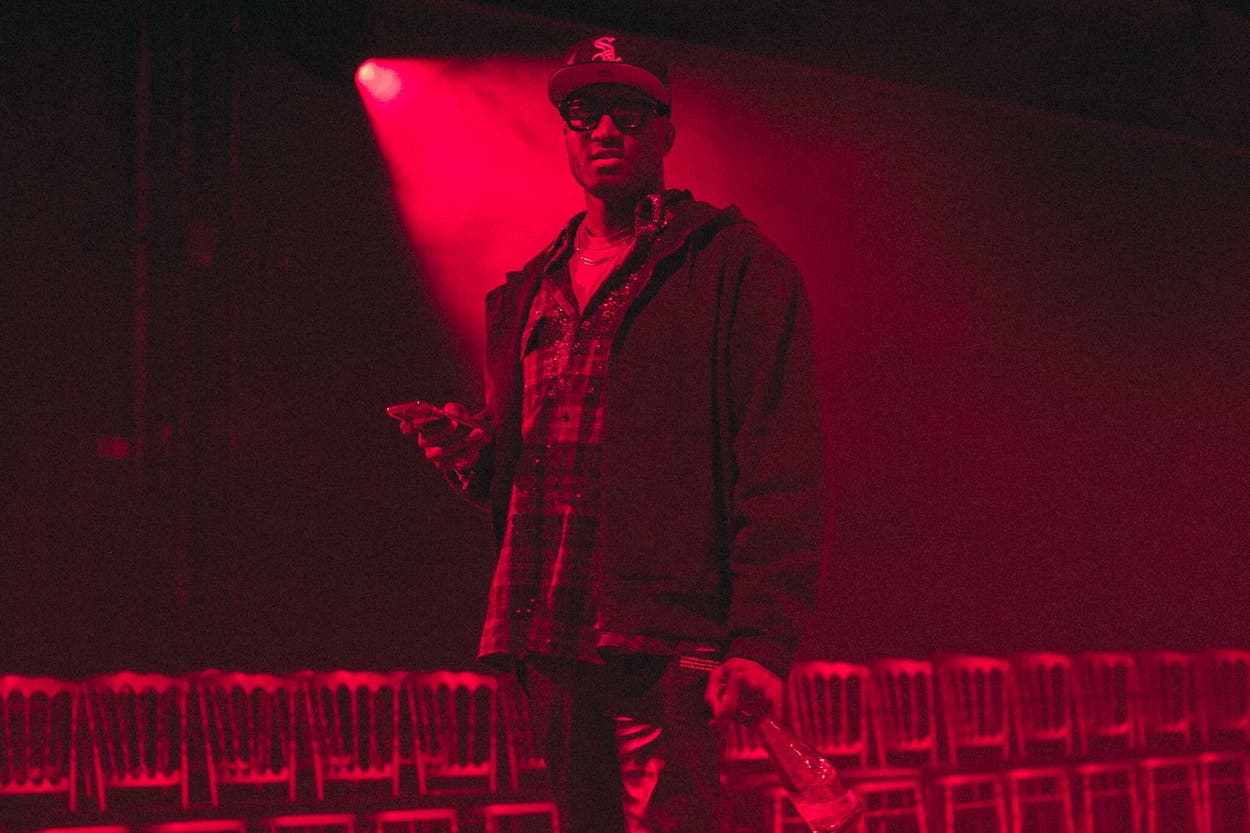 Today's attractive distractions:
Following his death, Virgil Abloh's friends share his supportive DMs and texts.
Albatross divorces have been escalating thanks to warmer sea temperatures.
These middle schoolers wrote the history of an unsung Black female composer.
An Animal Crossing glitch turns your once-innocent island into a nudist colony.