Falcon 9 rocket launch with Turksat 5B mission – December 19, 2021

Saturday, December 18, 2021 19:50

(edit)

Falcon 9 rocket on the SLC-40 platform before take-off with the Turksat 5B mission (Source: SpaceX)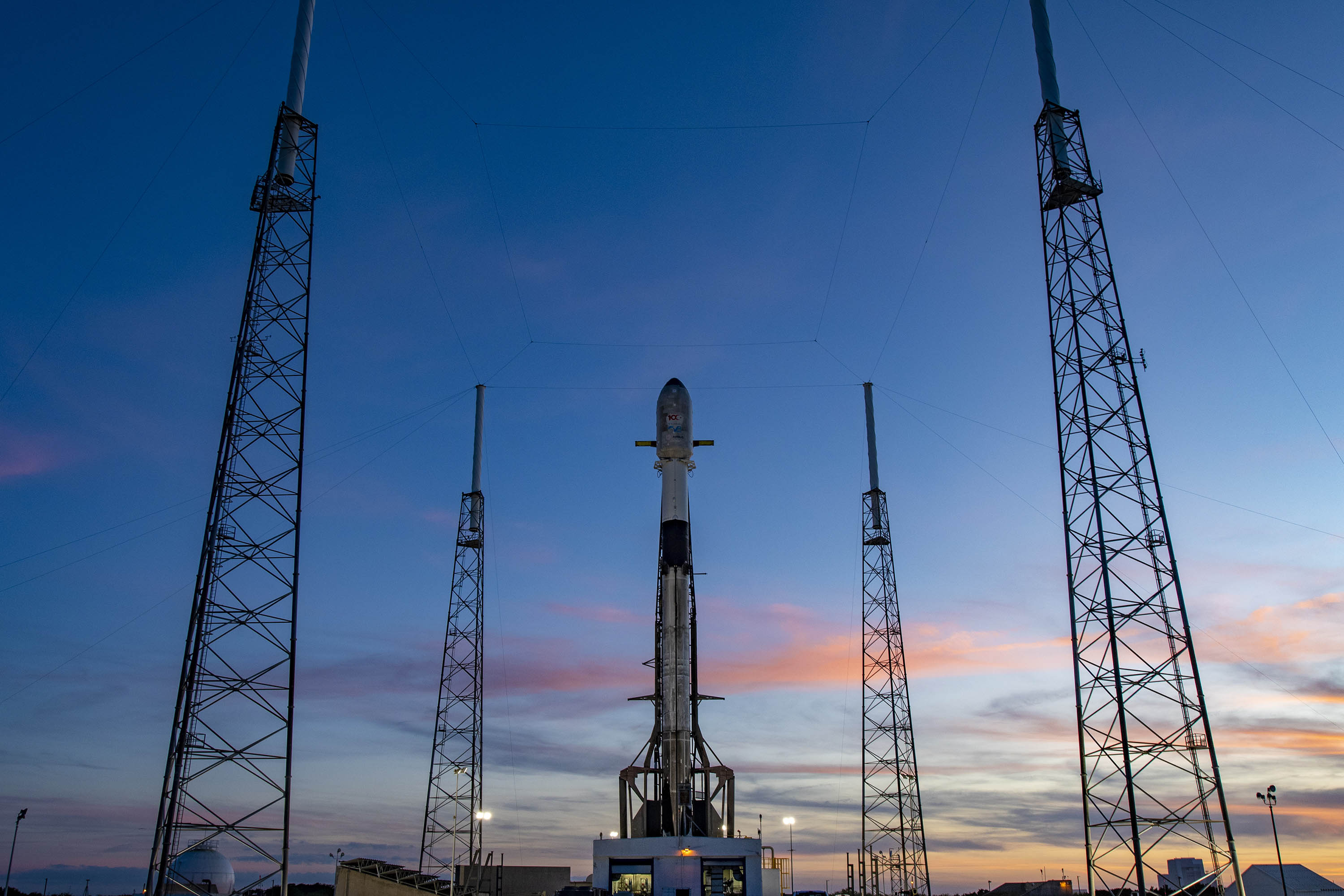 Falcon 9 rocket on the SLC-40 platform before take-off with the Turksat 5B mission (Source: SpaceX)
On December 19, at 04:58 CEST (03:58 UTC), the Falcon 9 rocket with the Turksat 5B mission is scheduled to take off from the SLC-40 launch platform at Cape Canaveral, Florida. The startup window will take 90 minutes.
You will be able to follow the start live on our website.
Türksat 5B is a telecommunications satellite operated by the Turkish company Türksat. Falcon 9 will place it in a geosynchronous transfer orbit (GTO), ultimately it will hit a geostationary orbit (GEO) at a longitude of 42 ° E using its own propulsion. It is the first geostationary telecommunications satellite built partially in Turkey. The main contractor is Airbus Defense and Space, which was supported by a partner from Turkey – TAI. The Turkish share in the construction of the satellite was around 25%.
The vehicle is based on the fully electric Eurostar-3000EOR satellite platform, and its take-off weight is approximately 4,500 kg. Throughout the time of operation in orbit, planned for at least 15 years, the power system is to provide a power of at least 15 kilowatts. The satellite is equipped with high-capacity transponders operating in the Ku and Ka bands, providing a total data transmission speed of over 50 gigabits per second. In addition, the satellite has three military transponders operating in the X band.
Another Turkish telecommunications satellite, Türksat 5A, was launched into orbit on top of the Falcon 9 rocket in January this year.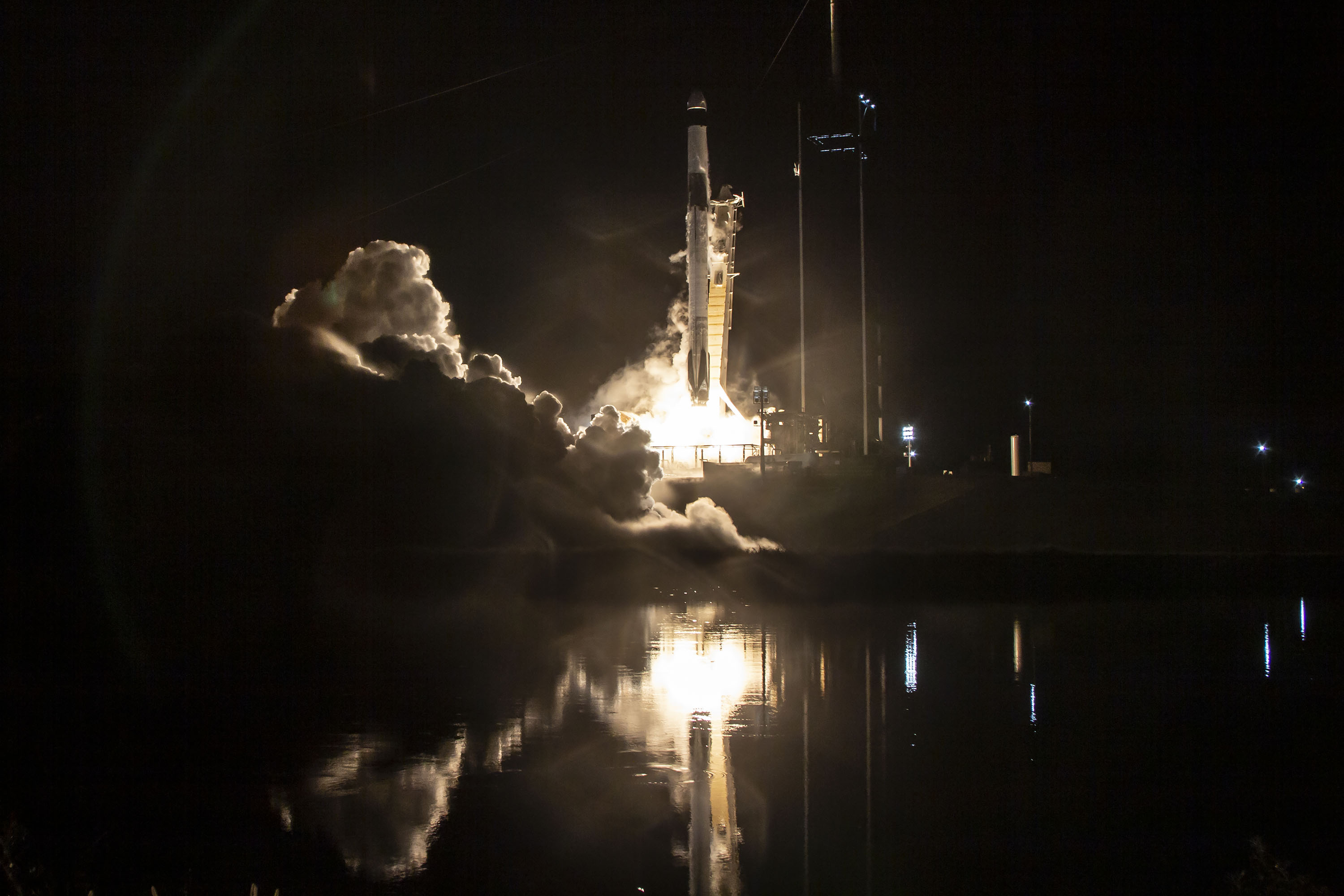 If the launch takes place on time, it will be a record-breaking time between two SpaceX orbital launches. If you started at the beginning of the window, 15 hours and 17 minutes will elapse from the start of the previous mission, Starlink Group 4-4. The current record, set during the Inspiration4 mission in September 2021, is 44 hours and 7 minutes.
This flight will use the first stage of the Falcon 9 rocket, which previously participated in two missions: CRS-22 in June 2021 and Crew-3 in November 2021. After the separation of the second stage, the booster is planned to land on an autonomous platform A Shortfall Of Gravitas (ASOG) in the Atlantic Ocean.
The cargo covers that will be used in this flight have also been in space before. They took part in the GPS III SV05 mission in June 2021. It is highly probable that once they are launched on the ocean's surface, they will be caught by the ship Bob for subsequent use.
The weather forecast now gives an 80% chance of favorable conditions in the designated start window. Cumulus clouds may be the main obstacle. If you postpone the start to the next day, the chances are reduced to 60%.