In an isolated house in Lauragais which overlooks a field of sunflowers and the banks of the Canal du Midi, thirty minutes from Toulouse, it is the first day of school this Monday, September 6. Or rather of "No re-entry". On the garden terrace table, Azaël (4 years old) and Anouck (8 years old), discover their schedule. But for them, this year, no schoolbag or classroom at the village school. No canteen either, no noisy games with their friends during recess.
At Camille Percie du Sert and Clément Crémoux, we have been practicing home schooling, or family instruction (IEF), for a long time. Dad, an aeronautical engineer, and mum, a former biology teacher who has become an osteopath, are therefore also the teachers. "A choice of education and lifestyle that the Covid-19 crisis has reinforced, says Camille, 37 years old. In 2020, Anouck was at school, she said she did not know her mistress because of the mask, her hands were attacked by frost, it was hell to manage the canteen. "
Article reserved for our subscribers

Read also
"Parent instructors" defend homeschooling: "A provisional project has become a choice of life"
Unvaccinated, the couple relies on a network of friends, who also practice IEF, to organize outings or activities, and "So that children obviously see other kids of their age". Three days earlier, during a picnic organized at the green base of La Ramée, at the gates of Toulouse, they were indeed more than thirty families to come to celebrate and prepare this "No re-entry". From "Old", familiar with the organization at the start of the year, and many newcomers came to inquire, most of them because of the pandemic. Or others, who would like to follow this " other way " to teach, after having discovered the « ­vertus », in spring 2020.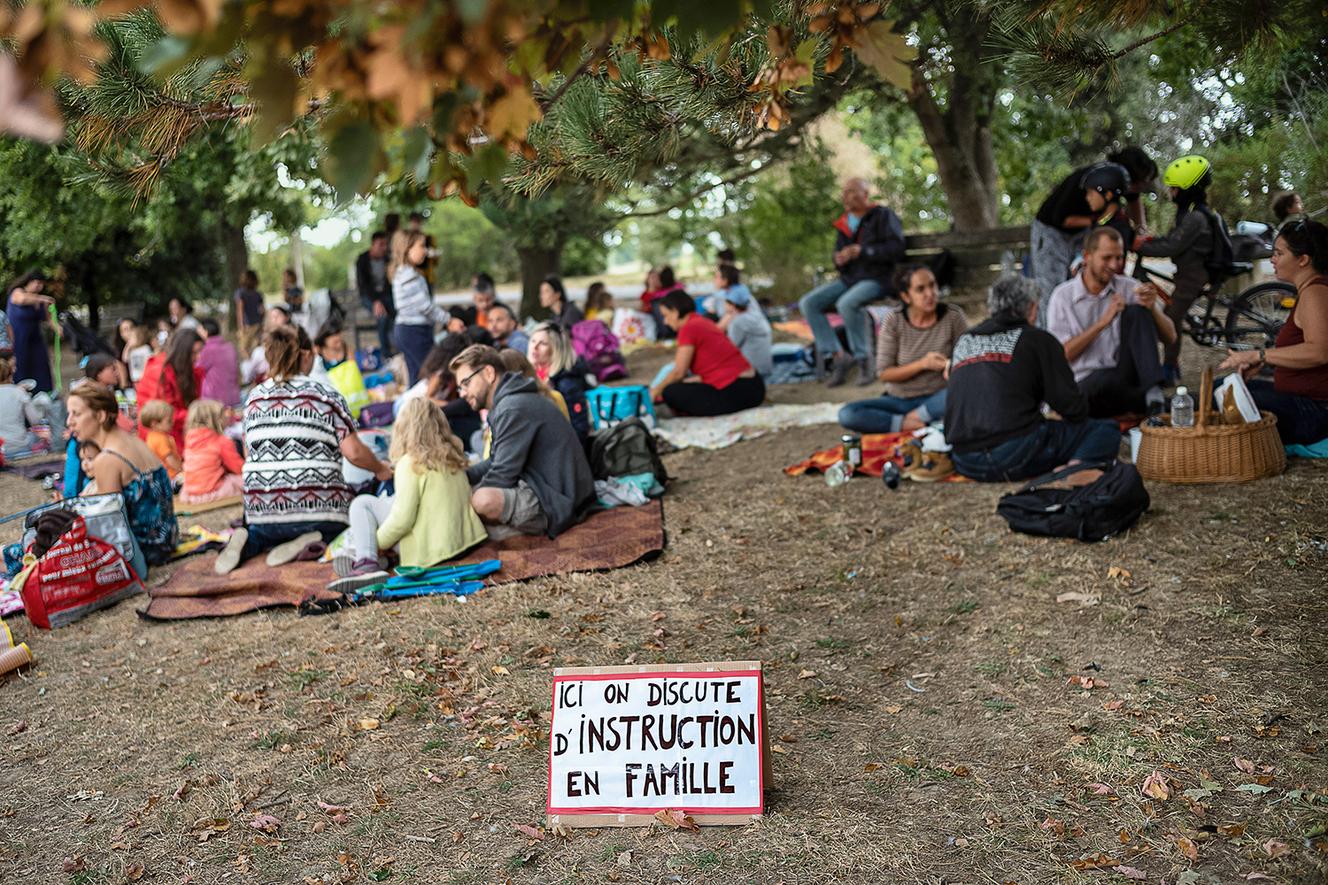 "The confinement has forced some families to take more care of the children, to get closer to them and to "relearn how to teach them" », notes Verlaine Lévy, from the NonSc'Ô Toulouse association, of the IEF network, which organizes the meeting. "Since the pandemic, there has been an increase in requests of around 80% this year. People call us because children are depressed or don't feel listened to at school », adds this sound engineer. About 150 families are members of the association, "From all walks of life, from all backgrounds. We are there to welcome, create links, offer activities and above all to respond to the discomfort of children ".
You have 65.45% of this article to read. The rest is for subscribers only.