The launch with the Türksat 5B satellite was successful

Sunday, December 19 2021 10:43 AM

(edit)

The launch of the Falcon 9 rocket with the Turksat 5B mission (Source: SpaceX)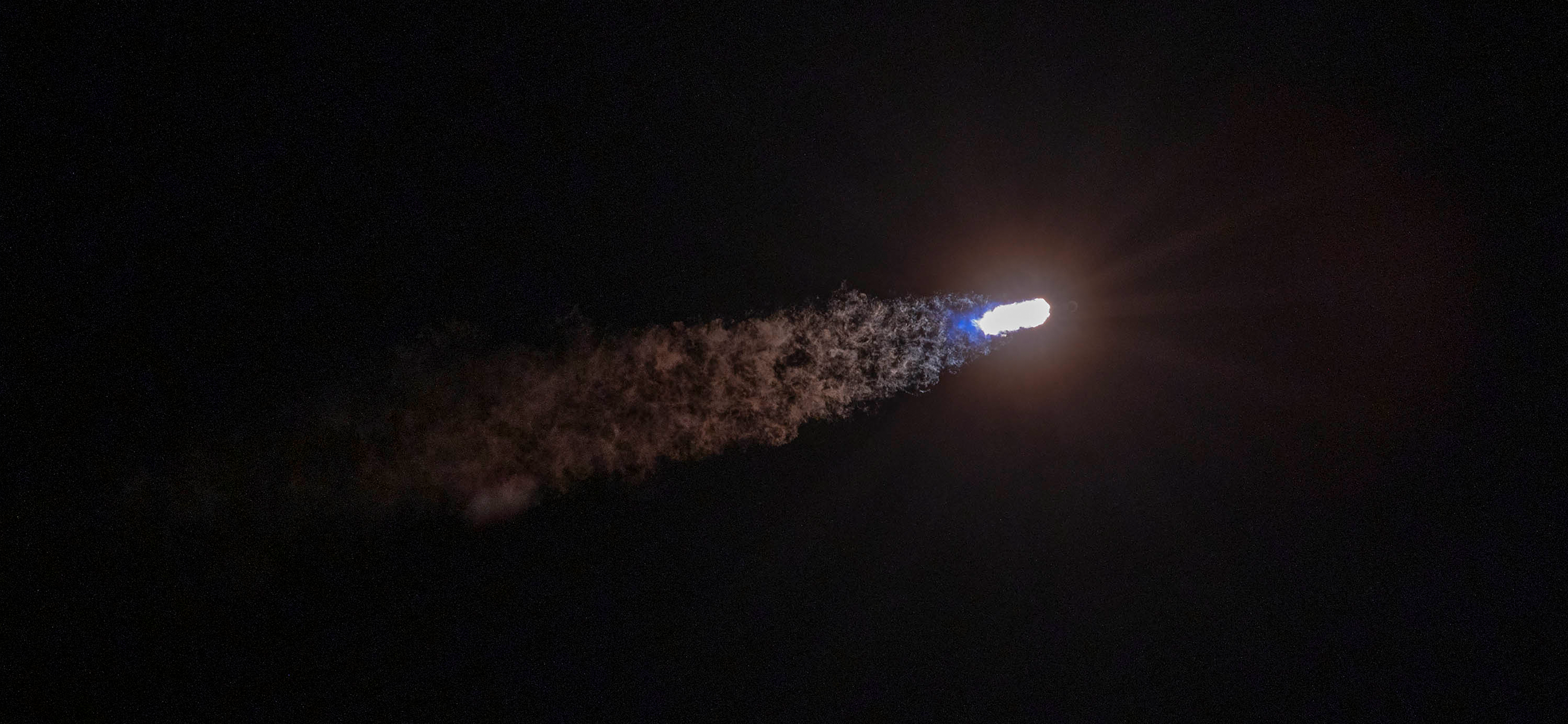 The launch of the Falcon 9 rocket with the Turksat 5B mission (Source: SpaceX)
On December 19, at 04:58 CEST (03:58 UTC), the Falcon 9 rocket took off from the SLC-40 platform on Cape Canaveral, Florida and launched the Türksat 5B satellite into the geosynchronous transfer orbit (GTO). Charge separation occurred less than 35 minutes after take-off. It was SpaceX's thirtieth orbital launch this year.
Türksat 5B is a Turkish telecommunications satellite operated by Türksat. Ultimately, using its own electric drive, it will be placed in a geostationary orbit (GEO) at a longitude of 42 ° E. With this launch, SpaceX set a new record for the shortest time between two orbital flights – 15 hours and 17 minutes. You can read more about the payload and mission in the pre-launch article.
During this flight, the first stage of the Falcon 9 rocket was used, which had previously participated in two missions: CRS-22 in June 2021 and Crew-3 in November 2021. After the separation of the second stage, the booster landed on an autonomous platform A Shortfall Of Gravitas (ASOG) in the Atlantic Ocean.
The cargo shrouds that were used in this flight had also been in space before. They took part in the GPS III SV05 mission in June 2021. It was planned to recover them once again after launching with a ship BobHowever, it is not known yet whether the covers could be recovered in good condition.
The full boot clip can be viewed below.