FactualMore than 100,000 people demonstrated on Saturday, January 8, to protest against the vaccine pass project and Emmanuel Macron's remarks against the unvaccinated.
« Macron, on t'emmerde » : several thousand people marched, Saturday, January 8, in Paris, in a calm, sometimes festive atmosphere, to protest against the government's health policy in the face of Covid-19, in particular the introduction of a vaccination pass, and to respond to words used at the beginning of the week by the Head of State, Emmanuel Macron, on"Piss off the unvaccinated".
Participation has risen sharply compared to the parades of recent weeks, with more than 100,000 people mobilized throughout France, including 18,000 in Paris, according to the interior ministry. At the height of the summer mobilization, at the end of July 2021, the police had counted up to 200,000 demonstrators.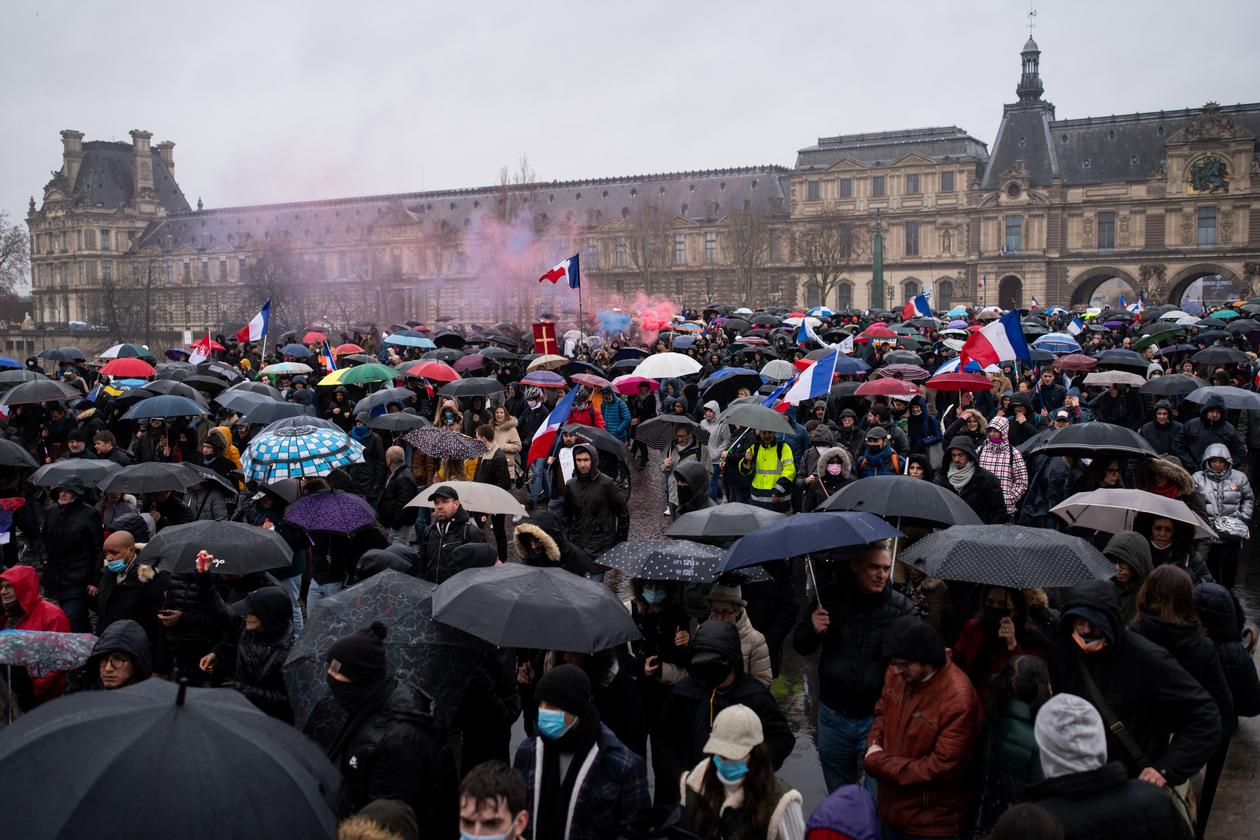 Read also
Article reserved for our subscribers

Presidential election 2022: "Piss off the unvaccinated", the calculated operation of the quasi-candidate Macron
"The debate has become impossible"
In the ranks of the demonstrators, many say they have participated regularly in rallies against the health pass since mid-July 2021. Those who had stopped marching returned, re-mobilized by the controversies of recent days and the hardening of health policy due to contagiousness of the Omicron variant. "This is the fourth or fifth time that I've come. And contrary to what is said, the demonstrators are not idiots: I inform myself, I read scientific articles, in English even. It is a citizen and republican movement ", explains a 57-year-old NGO employee, claiming anonymity, like most protesters.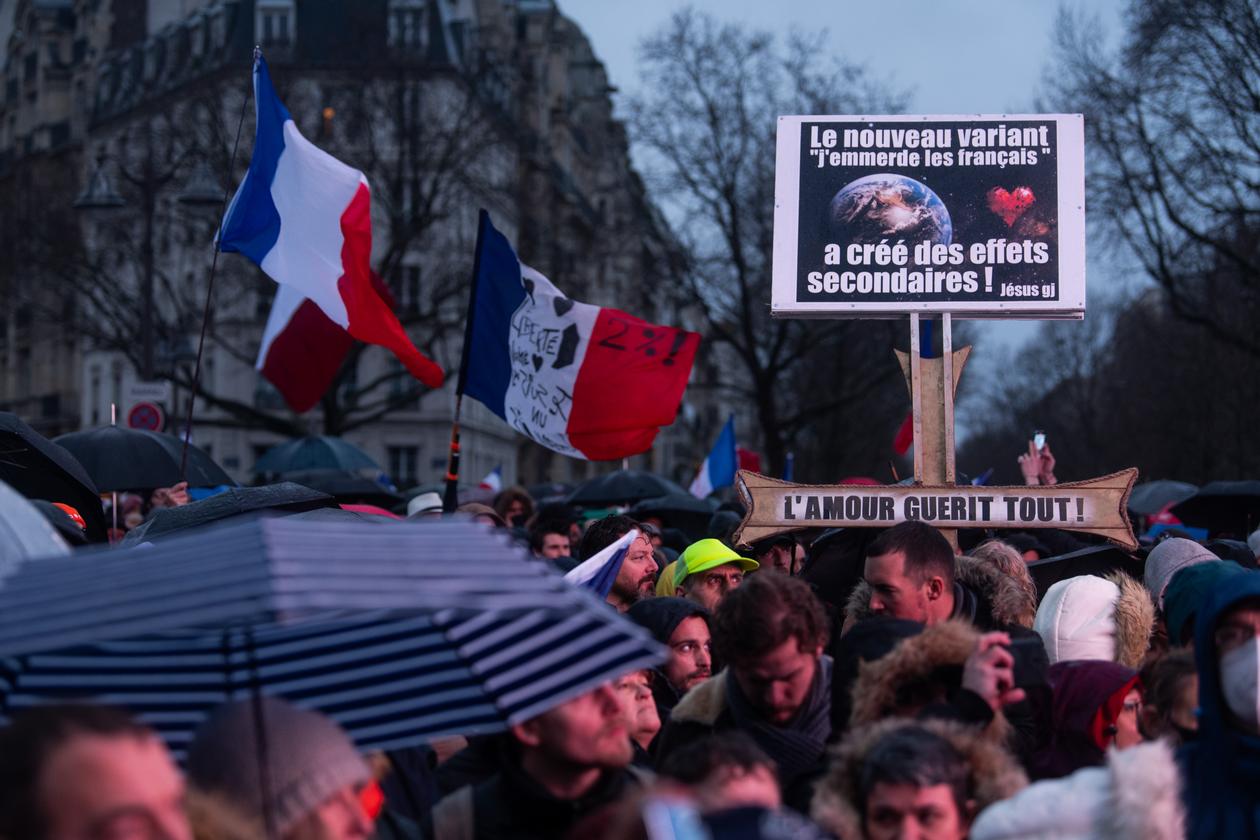 Read also
Article reserved for our subscribers

Covid-19: in France, an unprecedented outbreak of contamination with the Omicron variant
"The debate has become impossible, adds her friend, 59, an official at the finance ministry, a blue-white-red flag in her hands. Scientists who thought differently have been discredited for not being in the government's doxa. "
Hervé, 55, trade unionist, living in Yvelines, came to demonstrate in Paris with his wife despite the rain and the cold: "I am for truly enlightened freedom. There are too many unanswered questions. How to consent freely? Many French people have been vaccinated reluctantly. We can no longer live normally. " Megaphone in hand, he castigates the government: "There is lie after lie. I no longer trust anyone today. The truth is intentionally hidden. You end up becoming a conspirator. "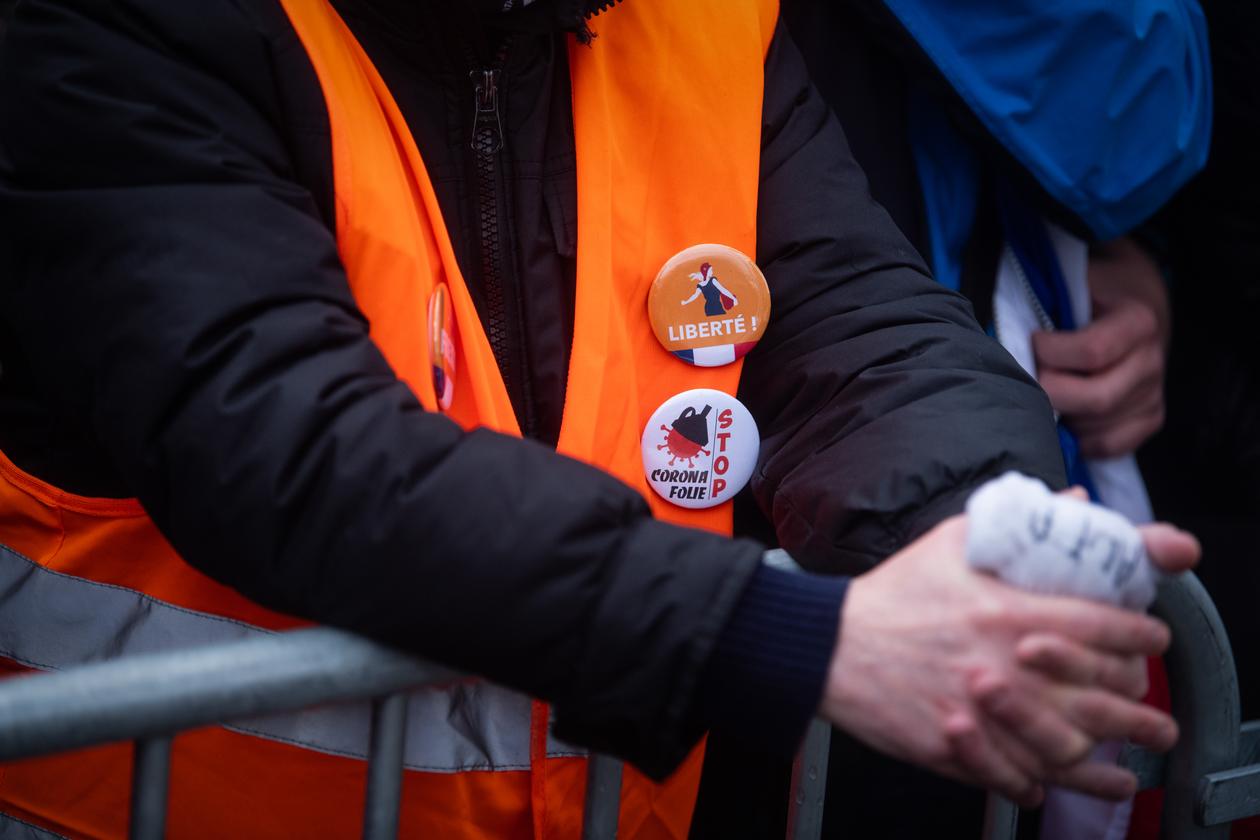 Patrice, 56, living in the Parisian suburbs, uses the same arguments: "I'm sick of these restrictions which are not justified because Omicron is not lethal. These are just political measures. I am not an antivax, I am against the pass, which is only a way of controlling. We need the labs to tell us the truth. Journalistic propaganda makes me angry. "
You have 51.05% of this article to read. The rest is for subscribers only.